Every aspiring hotel management student in Telangana faces this onequestion when he/she has decided to pursue hotel management course inHyderabad. How to identify and select the best hotel management college inHyderabad which will enrol them in a career oriented course and in turn paveway for a successful future.
Below are few tips for Telangana students on how to select the best institute for their career.
1. Courses offered by the institute
The courses offered by the institute are one of theprimary factors to be considered while choosing the institute. Analyse theuniversity with which the institute is associated – state owned universitiesoffer highly valuable courses. This will help to decide on the quality ofcourses conducted.
2. Past Track record of the institute
Have a look into the past track record of the institute in terms of the number of students who have graduated till date, number of students who are currently studying in the institute and the number of students who have been placed by the institute with various recruiters till date. This will help to decide on the industry institute partnership strength of the institute.
3. Type of companies where placements are provided
Go through the category of companies where the institute has placed its students. Check for the names of established leading brands in the hotel industry. Find out the regular potential recruiters who have hired the students of the institute in the last 3 years. This is clearly differentiating the institute from other institutes on how many passed out students from the institute are working with leading star hotels across the country.
4. Infrastructure of the institute
Unlike any other arts and science course, Hotel management courses require good infrastructure in the institute where they are being taught. So understand more about the concerned institute's classrooms, food production labs, bakery labs, front office and housekeeping labs. A good infrastructure means easy and practical learning for the students which will help them in the corporate work culture.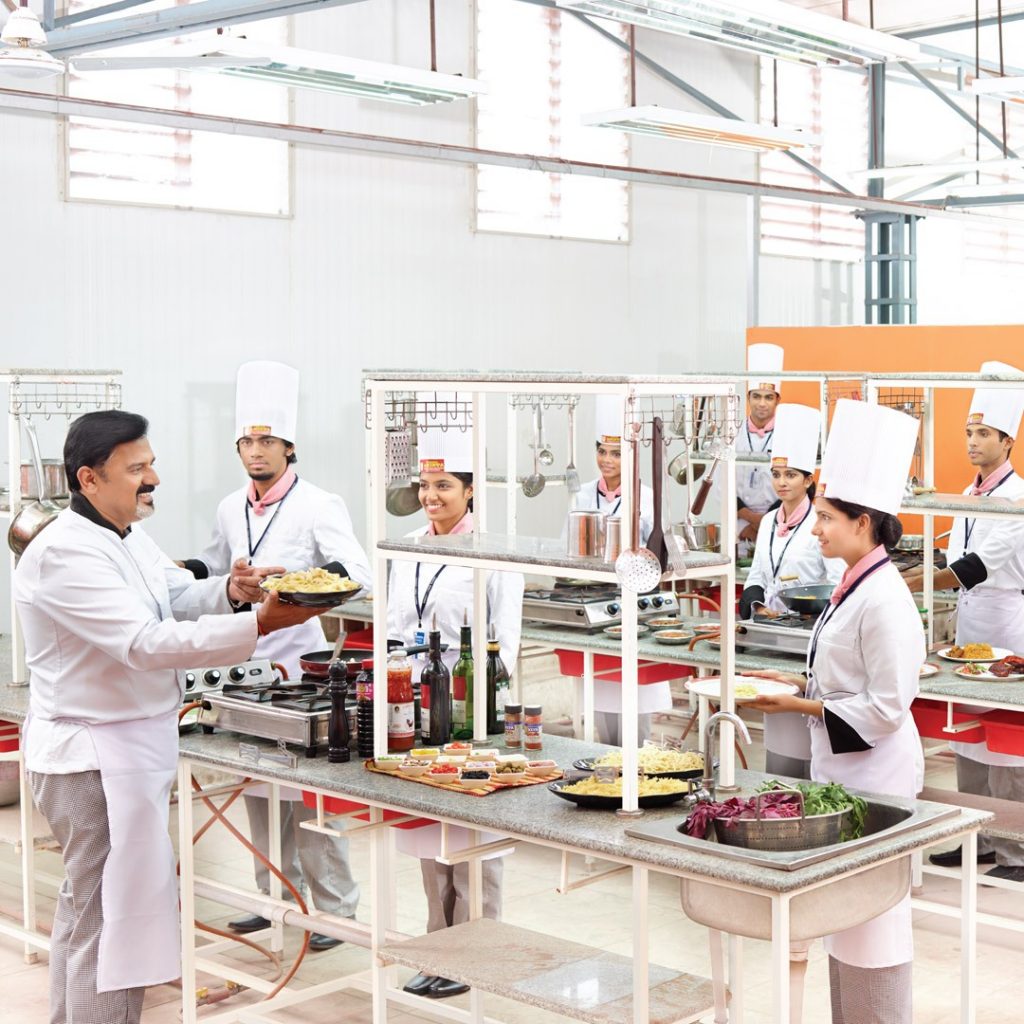 5. Teaching Faculty of the institute
The success of any hotel management institute in Hyderabad lies with the strength of their faculty. In hotel management education, teaching methodologies and expertise of the faculty are as important as the syllabus in-order for the student to undergo contemporary learning. This will help evaluate the teaching quality of the institution.
6. Alumni Testimonials of the institute
Student Alumni of any institution are a proof for theinstitute's past track record and success path. Likewise, watch videos ortestimonials of the alumni from the best hotel management colleges inHyderabad. This will help evaluate the overall performance of the institute asexperienced by a student from the words of the student himself/herself.
Overall these six factors play a key role in helping astudent / parent choose the best hotel management institute in Hyderabad toundergo quality hotel management education.