Placement Achievements 2022
Amid all the gloom surrounding the job market due to the pandemic, there's good news. Our students at Chennais Amirta have proved that getting a job in these uncertain times though difficult, is not impossible. Students got IETs and received offers from top star hotels across India and abroad. And we couldn't be happier! We keep our employability commitment despite COVID-19.
We keep our word, always! Chennais Amirta's international placements in spite of a pandemic is no mean feat. The hospitality industry is dynamic and exciting, and a hotel management degree can also be put into use in many different areas. Our alumini are exploring the world of hospitality.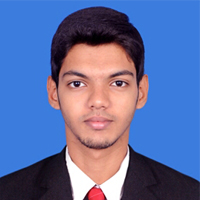 Syed Thaheer. A
Placed
Costa Fortuna
Cruise - Italy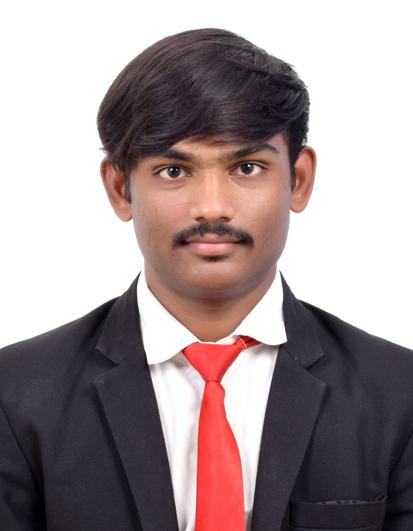 Thadoori Praneeth Kumar
Placed
Fort Bragg
North California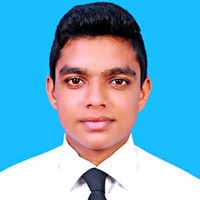 Manikandan. V
Placed
Apollo Ship Chandlers Inc
Cruise - USA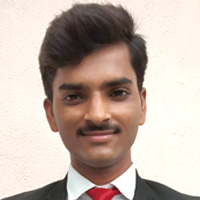 Jayasimha Reddy
Placed
Omni Resorts
Orlando - USA
Arun.A
Placed
Qatar Airways
Qatar
Placed Students Info
FULL TIME JOB- 2022 – CHENNAI CAMPUS
S.NO
STUDENT NAME
BATCH
RECRUITED BY
CATEGORY
DEPARTMENT
1
AAYUSH ROY
BSCCHA
ACCORD CHROME
5 STAR
FRONT OFFICE
2
ADARSH S KUMAR
BSCCHA
CASINO GROUP OF HOTELSS
5 STAR
FOOD PRODUCTION
3
ANADHU S KUMAR
BSCCHA
TRIBUTE PORTFOLIO
5 STAR
FOOD PRODUCTION
4
AREPALLI MADHU CHAND
BSCCHA
RADISSION BLU RESORT
5 STAR
HOUSE KEEPING
5
CHINNAPUREDDY SURENDRA REDDY
BSCCHA
ACCORD CHROME
5 STAR
F&B SERVICE
6
DINTO JOBY
BSCCHA
ZURI KUMARKOM
5 STAR
FOOD PRODUCTION
7
GEDDAPU MARIYA DAS
BSCCHA
GOLKONDA RESORT
5 STAR
FOOD PRODUCTION
8
GHANTASALA NAGA DURGA MALLESWAR
BSCCHA
HOLIDAY INN
5 STAR
HOUSE KEEPING
9
MACHAVARAM LEELA PRAVEEN
BSCCHA
GOLKONDA RESORT
5 STAR
F&B SERVICE
10
MODUBOYINA HEMANTH AJAY
BSCCHA
ACCORD METROPOLITIAN
5 STAR
F&B SERVICE
11
NAMPALLI VENKATESH
BSCCHA
RADISSION BLU RESORT
5 STAR
FOOD PRODUCTION
12
POLINENI VENKATA SAI SUMANTH CHOWDARY
BSCCHA
GOLD FINCH
5 STAR
F&B SERVICE
13
RAJA MARI KUMAR
BSCCHA
FEATHERS HOTEL
5 STAR
HOUSE KEEPING
14
RAMANA M
BSCCHA
HOLIDAY INN
5 STAR
FOOD PRODUCTION
15
SALANTI SOWJANYA
BSCCHA
RADISSION BLU RESORT
5 STAR
HOUSE KEEPING
16
SALWIN FRANCY
BSCCHA
ZURI KUMARKOM
5 STAR
F&B SERVICE
17
SIVASAKTHI C
BSCCHA
HOLIDAY INN
5 STAR
FOOD PRODUCTION
18
SONU P RAJU

BSCCHA

HYATT

5 STAR
HOUSE KEEPING

19
TATIREDDY PRAVEEN

BSCCHA

THE WINDFLOWER

5 STAR
F&B SERVICE

20
THANNIRU JEEVANCHANDU

BSCCHA

HOLIDAY INN

5 STAR
FOOD PRODUCTION

21
TIRLANGI ARUNKUMAR

BSCCHA

GOLKONDA RESORT

5 STAR
FOOD PRODUCTION

22
VEESAM PRANAY KUMAR

BSCCHA

RADISSION BLU RESORTRADISSION BLU RESORT

5 STAR
HOUSE KEEPING

23
VIJAYARAJ S

BSCCHA

KALDAN SAMUDHRA


5 STAR
F&B SERVICE

24
BENIYEAL G S

BSCCHA

KALDAN SAMUDHRA


5 STAR
F&B SERVICE


25
BHARATHI S

BSCCHA

HOLIDAY INN


5 STAR
FOOD PRODUCTION

26
AMEER SUHAIL K V

BSCCHA
CHANDY WINDY /COURTYARD MARRIOTT

5 STAR
F&B SERVICE
27
BHAVANAM MAHESWARA REDDY

BSCCHA

WHISHPERING PALMS

5 STAR
HOUSE KEEPING

28
GOPE NEERAJ KUMAR

BSCCHA

GOLKONDA RESORT

5 STAR
FOOD PRODUCTION

29
KUNDRAPU AJAY KUMAR

BSCCHA

RADISSION BLU RESORT

5 STAR
F&B SERVICE

30
MANYAM THOMESHBABU

BSCCHA

RADISSION BLU RESORT

5 STAR
F&B SERVICE

31
PANDI RAJESH

BSCCHA

NOVOTEL INFO PRAK

5 STAR
HOUSE KEEPING

32
PILLI VENKATA SESHAMOHAN REDDY

BSCCHA

RADISSION BLU RESORT

5 STAR
F&B SERVICE

33
PRINCE SAJAN

BSCCHA
ROYAL ORCHIDS

5 STAR
F&B SERVICE

34
RAMAVATH NAVEEN

BSCCHA
CROWNE PLAZA

5 STAR
F&B SERVICE

35
TAHA

BSCCHA
WESTIN

5 STAR
FOOD PRODUCTION

36
VIJAYAARAVINDAN G

BSCCHA
WESTIN

5 STAR
FRONT OFFICE

37
BASIL GEORGE

BSCCHA
ACCORD CHROME

5 STAR
HOUSE KEEPING

38
NIKOMIYA S

BSCCHA
HOLIDAY INN

5 STAR
FOOD PRODUCTION

39
RAHUL DAS

BSCCHA
THE WINDFLOWER

5 STAR
FOOD PRODUCTION

40
RAJAPANDI M

BSCCHA
SHERATON GRAND

5 STAR
FOOD PRODUCTION

41
SADIQUE M N

BSCCHA
POOVAR ISLAND RESORT

5 STAR
FOOD PRODUCTION

42
SINGH HIMANSHU HAMENDRA

BSCCHA
THE FERN

5 STAR
FRONT OFFICE

43
DEVIREDDY SRIKANTH REDDY

BSCCHA
OAKWOOD RESIDENCE

5 STAR
HOUSE KEEPING

44
SYED ADNAAN

BSCCHA
THE LEELA

5 STAR
F&B SERVICE

45
VAISAKH S

BSCCHA
ZURI KUMARKOM

5 STAR
F&B SERVICE

46
PALIVELA CHANDRA MOULI

BSCCHA
OAKWOOD RESIDENCE

5 STAR
FRONT OFFICE

47
PASUMARTHI MOHAN SUBHASH

BSCCHA
NOVOTEL

5 STAR
HOUSE KEEPING

48
TAKKELLAPATI PHANI MADHAV

BSCCHA
AVASA GROOUP

5 STAR
F&B SERVICE

49
ABDUL NAWAZ

BSCCHA
SAYAJI HOTEL

5 STAR
F&B SERVICE

50
ARUN JOSHY

BSCCHA
ACCORD CHROME

5 STAR
HOUSE KEEPING

51
D S PURAN SINGH

BSCCHA
THE PALACE JAIPUR

5 STAR
F&B SERVICE

52
DINESH NAYAK

BSCCHA
TAJ FISHERMAN

5 STAR
F&B SERVICE

53
N THARUN

BSCCHA
RADISSION BLU ATRIA

5 STAR
BAR

54
PANNALA LAXMAN

BSCCHA
AVASA GROOUP

5 STAR
F&B SERVICE

55
SOMABATTINA DINESH SAI

BSCCHA
TAJ MADIKERAI

5 STAR
FOOD PRODUCTION

56
THANIKONDA MANIVARMA

BSCCHA
THE PARK

5 STAR
F&B SERVICE

57
AJO JOSE

BSCCHA
O BY TAMARA

5 STAR
FRONT OFFICE

58
AMAL JAYAN

BSCCHA
POOVAR ISLAND RESORT

5 STAR
HOUSE KEEPING

59
GEDDAM SUBRAHMANYAM

BSCCHA
THE PALACE

5 STAR
F&B SERVICE

60
JARAPULA NARESH

BSCCHA
THE PALACE

5 STAR
F&B SERVICE

61
JEESON GEORGE

BSCCHA
POOVAR ISLAND RESORT

5 STAR
HOUSE KEEPING

62
KALAKONDA NARESH

BSCCHA
KALDAN SAMUDHRA

5 STAR
HOUSE KEEPING

63
KUNUSOTH BALAJI

BSCCHA
AVASA GROOUP

5 STAR
F&B SERVICE

64
LELLA VEERA VENKATA MANI SAI KUMAR

BSCCHA
KALDAN SAMUDHRA

5 STAR
F&B SERVICE

65
MUNAVATH TARUN KUMAR

BSCCHA
GOLD FINCH

5 STAR
HOUSE KEEPING

66
NUJETI ROHIT VIJAY

BSCCHA
TRIDENT

5 STAR
FOOD PRODUCTION

67
PINJALA BALA VENKATA VINAY

BSCCHA
TRIDENT

5 STAR
FOOD PRODUCTION

68
PRANAV V P

BSCCHA
POOVAR ISLAND RESORT

5 STAR
FOOD PRODUCTION

69
SHAIK HAJI GOUSE

BSCCHA
SAYAJI HOTEL

5 STAR
FOOD PRODUCTION

70
SREENATH R KRISHNAN

BSCCHA
HOLIDAY INN KOCHIN

5 STAR
FRONT OFFICE

71
TALLA SURAJ

BSCCHA
AVASA GROOUP

5 STAR
HOUSE KEEPING

72
THALLA BHANU

BSCCHA
CHANDY WINDY /COURTYARD MARRIOTT

5 STAR
FOOD PRODUCTION

73
ABHIJITH T H

BSCCHA
ELIXIER HOTEL

5 STAR
F&B SERVICE

74
AJITH T P

BSCCHA
NOVOTEL

5 STAR
FOOD PRODUCTION

75
ANGUSAMY B

BSCCHA
KALDAN SAMUDHRA

5 STAR
HOUSE KEEPING

76
ARJUN S

BSCCHA
CROWNE PLAZA

5 STAR
F&B SERVICE

77
DURAIYARASAN P

BSCCHA
WESTIN

5 STAR
FOOD PRODUCTION

78
EARNEST MOSES L

BSCCHA
ACCORD CHROME

5 STAR
HOUSE KEEPING

79
ELGIN SAJU

BSCCHA
ELIXIER HOTEL

5 STAR
F&B SERVICE

80
KUMARESAN S

BSCCHA
ACCORD CHROME

5 STAR
F&B SERVICE

81
MAHESH C K

BSCCHA
ELIXIER HOTEL

5 STAR
F&B SERVICE

82
MEGANATHAN B

BSCCHA
WESTIN

5 STAR
HOUSE KEEPING

83
PAVIN JOSEPH

BSCCHA
ELIXIER HOTEL

5 STAR
F&B SERVICE

84
PRAVEEN R

BSCCHA
TAJ CANNIMERA

5 STAR
FOOD PRODUCTION

85
RAHUMAN M

BSCCHA
ELIXIER HOTEL

5 STAR
F&B SERVICE

86
SELIN PRABU P

BSCCHA
ACCORD CHROME

5 STAR
F&B SERVICE

87
SOMASKANDA ARANGA SELVAN M

BSCCHA
ACCORD CHROME

5 STAR
FRONT OFFICE

88
AKASH DAMODARAN

BSCCHA
RADISSION BLU ATRIA

5 STAR
SALES


89
DEENA T K

BSCCHA
TAJ VIVANTA

5 STAR
F&B SERVICE

90
RAKESH V

BSCCHA
HOLIDAY INN

5 STAR
HOUSE KEEPING

91
VIGNESH V

BSCCHA
TAJ CONNEIMERA

5 STAR
HUMAN RESOURCE

92
ANNAM BHARATH REDDY

BSCCHA
ITC GRAND CHOLA

5 STAR
F&B SERVICE

93
EDPUGANTI SAI JAYANTH

BSCCHA
GOLKONDA RESORT

5 STAR
F&B SERVICE

94
JANGA SWARNA GEETHIKA

BSCCHA
GOLKONDA RESORT

5 STAR
F&B SERVICE

95
K VIKRAM

BSCCHA
TRIDENT

5 STAR
HOUSE KEEPING

96
MIRIYAM BHARGAV

BSCCHA
TRIDENT

5 STAR
F&B SERVICE

97
MOTA AKHIL SAI

BSCCHA
THE PARK

5 STAR
F&B SERVICE

98
RAYINENI DEVARAJU

BSCCHA
TAJ HOTEL

5 STAR
F&B SERVICE

99
S LAKSHMANKUMAR

BSCCHA
GOLKONDA RESORT

5 STAR
FOOD PRODUCTION

100
SAGILI SREEKANTH REDDY

BSCCHA
FEATHERS HOTEL

5 STAR
FRONT OFFICE

101
VIGNESH K

BSCCHA
TAJ FISHERMAN

5 STAR
FOOD PRODUCTION

102
CHENNUPATI JANAKI RAM

BSCCHA
THE ACCORD METROPOLITAN

5 STAR
F&B SERVICE

103
GIFT THOMSON J C

BSCCHA
SHERATON GRAND

5 STAR
FOOD PRODUCTION

104
LOGESHWARAN R

BSCCHA
THE ACCORD CHROME

5 STAR
F&B SERVICE

105
MUTHU RAM T

BSCCHA
THAMARAI

5 STAR
FOOD PRODUCTION

106
P S GANESH

BSCCHA
OAKWOOD RESIDENCE

5 STAR
HOUSE KEEPING

107
PALLA SIVA VENKATA GANESH

BSCCHA
KALDAN SAMUDHRA

5 STAR
F&B SERVICE

108
PANDIKUMAR L

BSCCHA
THE ACCORD CHROME

5 STAR
FOOD PRODUCTION

109
SINDHU G

BSCCHA
THE WESTIN

5 STAR
FOOD PRODUCTION

110
SUKHAVASI CHENNAKESAVA RAO

BSCCHA
ACCORD CHROME

5 STAR
HOUSE KEEPING

111
UDAIYAR SATHYA GOTHANOPANI

BSCCHA
CROWNE PLAZA

5 STAR
HOUSE KEEPING

112
UDHAYAGEETHA U

BSCCHA
RADISSION BLU RESORT

5 STAR
HOUSE KEEPING

113
VIBIN S

BSCCHA
SHERATON GRAND

5 STAR
FOOD PRODUCTION

114
FAIYAZ KHAN B

BSCCHA
TAJ FISHERMAN

5 STAR
FOOD PRODUCTION

115
MD SHAHANSHAN

BSCCHA
SHERATON GRAND

5 STAR
F&B SERVICE

116
RAGUL R

BSCCHA
TAJ

5 STAR
F&B SERVICE

117
RAVEEN R

BSCCHA
THE ACCORD CHROME

5 STAR
FOOD PRODUCTION

118
VIGNESH S

BSCCHA
TAJ VIVANTA

5 STAR
FOOD PRODUCTION

119
WAHEETHA A

BSCCHA
THE ACCORD METROPOLITAN

5 STAR
F&B SERVICE

120
ABILASH V

DHO

ZURI KUMARKOM

5 STAR
FOOD PRODUCTION

121
ANISH KUMAR L

DHO

HOLIDAY INN IET HOTEL

5 STAR
HOUSE KEEPING

122
ARIF MOHAMMED S

DHO

WESTIN

5 STAR
F&B SERVICE

123
ATHIRA P

DHO

TRIBUTE PORTFOLIO

5 STAR
FRONT OFFICE

124
KETHAVATHU BALANJI NAIK

DHO

GOLDFINCH

5 STAR
F&B SERVICE

125
MIJO T J

DHO

O BY TAMARA

5 STAR
F&B SERVICE

126
SARATH DAVID

DHO

O BY TAMARA

5 STAR
FOOD PRODUCTION

127
SENTHAMIL T

DHO

MGM BEACH RESORT

5 STAR
F&B SERVICE

128
SOLAIKUMAR T

DHO

OTTERA HOTEL

5 STAR
FOOD PRODUCTION

129
SOORYA R

DHO

NOVOTEL

5 STAR
F&B SERVICE
130
SWALIH A S

DHO

O BY TAMARA

5 STAR
F&B SERVICE
131
VASANTHAKUMAR M

DHO
WESTIN

5 STAR
FOOD PRODUCTION

132
VELAYUTHAM M

DHO
NOVOTEL

5 STAR
HOUSE KEEPING

133
ABHINASH BIJU

DHO
TAJ YESHWANTHPUR

5 STAR
F&B SERVICE

134
ALLA GANESH

DHO
GOLKONDA RESORT

5 STAR
FOOD PRODUCTION

135
DANISH MIRSHA O

DHO
WESTIN

5 STAR
FOOD PRODUCTION

136
DELVIN B

DHO
NOVOTEL

5 STAR
HOUSE KEEPING

137
GOPIKRISHNAN C U

DHO
TAJ YESHWANTHPUR

5 STAR
F&B SERVICE

138
JIHAD V

DHO
GOLKONDA RESORT

5 STAR
FOOD PRODUCTION

139
JISHNU J

DHO
GOLD FINCH

5 STAR
F&B SERVICE


140
MADHABI BEHERA S

DHO
SAYAJI HOTEL

5 STAR
FRONT OFFICE


141
MIDHUN LAL

DHO
CROWNE PLAZA

5 STAR
F&B SERVICE

142
THARUN KUMAR A

DHO
ACCORD METROPOLITIAN

5 STAR
FOOD PRODUCTION


143
VISHNU K

DHO
TAJ CALICUT

5 STAR
FOOD PRODUCTION



144
AABITH MOHAMED M

EDHMCS

HALEZ HOTEL

5 STAR
F&B SERVICE

145
AHAMMAD ZIYAD T

EDHMCS

O BY TAMARA

5 STAR
F&B SERVICE

146
AJAYGHOSH K

EDHMCS

O BY TAMARA

5 STAR
FOOD PRODUCTION

147
ATHIRA S

EDHMCS

WELCOME ITC HOTEL

5 STAR
FOOD PRODUCTION


148
ATHUL P V

EDHMCS

O BY TAMARA

5 STAR
F&B SERVICE


149
BIJO B

EDHMCS

O BY TAMARA

5 STAR
F&B SERVICE


150
MAMILLAPALLI LAXMAN

EDHMCS

GOLD FINCH

5 STAR
F&B SERVICE


151
SURIYA N

EDHMCS

HABLIS HOTEL

5 STAR
F&B SERVICE

152
VAISHNAV A P

EDHMCS

O BY TAMARA

5 STAR
F&B SERVICE


153
YARAJARLA ABHISHEK

EDHMCS

THE WINDFLOWER

5 STAR
FOOD PRODUCTION


154
AKASH S

EDHMCS

TRIBUTE PORTFOLIO

5 STAR
HOUSE KEEPING


155
NISHAD K

EDHMCS

ZURI KUMARKOM

5 STAR
FOOD PRODUCTION


156
PATHRI ARUN KUMAR

EDHMCS

TAJ FALAKNUMA

5 STAR
HOUSE KEEPING


157
GOKUL KRISHNA U

PDHMCS


HABLIS HOTEL

5 STAR
FRONT OFFICE

158
GOKUL R

PDHMCS

KALDAN SAMUDHRA

5 STAR
HOUSE KEEPING

159
KARTHIK M

PDHMCS

RADISSION BLR

5 STAR
HOUSE KEEPING

160
KAVALI VIJAYA KRISHNA

PDHMCS

TAJ FISHREMAN COVE

5 STAR
FRONT OFFICE

161
NALLABOLU JASHWANTH

PDHMCS
TAJ KRISHNA

5 STAR
FOOD PRODUCTION

162
RENJITHA REGHUNATH

PDHMCS
TURYAA

5 STAR
F&B SERVICE

163
SIVARAM KARTHIK S

PDHMCS
KALDAN SAMUDHRA

5 STAR
F&B SERVICE

164
SUDHARSAN P

PDHMCS
KALDAN SAMUDHRA

5 STAR
HOUSE KEEPING

165
VISHNUKUMAR I

PDHMCS
HALEZ HOTEL

5 STAR
FOOD PRODUCTION

166
AKSHAY K S

PDHMCS
RADISSION BLU

5 STAR
F&B SERVICE

167
ALBIN BIJU

PDHMCS
KOCHI MARRIOTT

5 STAR
F&B SERVICE

168
ARSHA SABU

PDHMCS
KOCHI MARRIOTT

5 STAR
HOUSE KEEPING

169
BADE PAVAN KUMAR

PDHMCS
GOLKONDA RESORT

5 STAR
FOOD PRODUCTION

170
CHAPATI VISHNU VARDHAN REDDY

PDHMCS
THE WINDFLOWER

5 STAR
HOUSE KEEPING

171
CHILAKA TILAK

PDHMCS
GOLKONDA RESORT

5 STAR
F&B SERVICE

172
DERANGULA SIVAJI

PDHMCS
FORTUNE HOTEL

5 STAR
FOOD PRODUCTION

173
DIXONKIRUBHAKARAN J

PDHMCS
OTTERA HOTEL

5 STAR
HOUSE KEEPING

174
DOKKA LAKSHMAN RAJITH

PDHMCS
NOVOTEL

5 STAR
F&B SERVICE

175
JADADU SANTOSH PATRA

PDHMCS
RADISSION BLU

5 STAR
FOOD PRODUCTION

176
K JASWANTH

PDHMCS
THE WINDFLOWER

5 STAR
HOUSE KEEPING

177
KAKANI DILIP

PDHMCS
THE WINDFLOWER

5 STAR
HOUSE KEEPING

178
KAKANI RAGHAVENDRA RAJU

PDHMCS
TAJ HOTELS

5 STAR
F&B SERVICE

179
KAMJULA NARENDRA REDDY

PDHMCS
GOLKONDA RESORT

5 STAR
FOOD PRODUCTION

180
KOTAGIRI SURAJ

PDHMCS
GOLKONDA RESORT

5 STAR
FOOD PRODUCTION

181
KUNTIMADDI ABHINAY

PDHMCS
GOLDFINCH

5 STAR
FRONT OFFICE

182
MANSHAD R

PDHMCS
CHANDY WINDY /COURTYARD MARRIOTT

5 STAR
HOUSE KEEPING

183
MOGULLA SRIKANTH

PDHMCS
THE OTTERA

5 STAR
F&B SERVICE

184
NAGIRIMODUGU PRADEEP

PDHMCS
OTTERA HOTEL

5 STAR
HOUSE KEEPING

185
NEERUKONDA L N V D PAVAN MANIKANTA SAI

PDHMCS
SAYAJI HOTEL

5 STAR
FOOD PRODUCTION

186
NUKATHOTI SATISH

PDHMCS
GOLDFINCH

5 STAR
F&B SERVICE

187
SAGI VENAKATA ABHAY

PDHMCS
GOLKONDA RESORT

5 STAR
F&B SERVICE

188
SHAIK MOSESJASHUA

PDHMCS
OTTERA HOTEL

5 STAR
HOUSE KEEPING

189
VUSA PAVAN KALYAN

PDHMCS
NOVOTEL

5 STAR
F&B SERVICE

190
SHANAVAS K S

PDHMCS
THE WINDFLOWER

5 STAR
HOUSE KEEPING

191
AATHISWARAN R

BSCCHA

FOUR POINT BY SHERATON

4 STAR
F&B SERVICE

192
ANANDHU KARTHIKEYAN

BSCCHA

FOUR POINT BY SHERATON

4 STAR
HOUSE KEEPING

193
DINO JOBY

BSCCHA

MARRIOTT

4 STAR
FOOD PRODUCTION

194
DULLA SAI KRISHNA

BSCCHA

AB CHAPRI RETREAT

4 STAR
F&B SERVICE

195
JERIN BABY

BSCCHA

FOUR POINT BY SHERATON

4 STAR
HOUSE KEEPING

196
KADIYALA SURENDRA BABU

BSCCHA

ITC WELCOME HOTEL

4 STAR
F&B SERVICE

197
KUNCHALA VINAY KUMAR

BSCCHA

DR UTHAMA

4 STAR
HOUSE KEEPING

198
MRIDULNATH N

BSCCHA

MARRIOTT

4 STAR
HOUSE KEEPING

199
NELAKUDITI SAI SANDEEP

BSCCHA

ITC WELCOME HOTEL

4 STAR
FOOD PRODUCTION

200
SATTI KUSHVANTH SANDEEP REDDY
BSCCHA

LEMON TREE

4 STAR
F&B SERVICE

201
SREVAN S
BSCCHA
FOUR POINT BY SHERATON

4 STAR
FOOD PRODUCTION

202
ABHIRAM P

BSCCHA
MARRIOTT

4 STAR
FOOD PRODUCTION

203
ABHIRAM SANTHOSH M K

BSCCHA
STERLING HOLIDAY

4 STAR
FOOD PRODUCTION

204
AKSHAY SIBY

BSCCHA
STERLING HOLIDAY

4 STAR
F&B SERVICE

205
ARUNDAS K P

BSCCHA
COURTYARD BY MARRIOTT

4 STAR
FOOD PRODUCTION

206
DHINESH KUMAR E

BSCCHA
DESTINY FARM

4 STAR
FOOD PRODUCTION

207
DUNNA SREENU

BSCCHA
STERLING HOLIDAY

4 STAR
FRONT OFFICE

208
HEMA SRI GANDHAM

BSCCHA
ACORN HOTEL

4 STAR
F&B SERVICE

209
KALEPU JAGADEESH

BSCCHA
STERLING HOLIDAY

4 STAR
FOOD PRODUCTION

300
MALAPATI NANDA KISHORE REDDY

BSCCHA
STERLING HOLIDAY

4 STAR
F&B SERVICE

301
POTTAPPAGARU REDDYVAMSI

BSCCHA
STERLING HOLIDAY

4 STAR
FRONT OFFICE

302
PUTHALAPATTU KHYATHI KRISHNA

BSCCHA
STERLING HOLIDAY

4 STAR
F&B SERVICE

303
SRIKANTH K L

BSCCHA
MARRIOTT

4 STAR
HOUSE KEEPING

304
SUDEEP C G

BSCCHA
KOCHI MARRIOTT HOTEL

4 STAR
FOOD PRODUCTION

305
TALISETTY VARSHITH

BSCCHA
STERLING HOLIDAY

4 STAR
F&B SERVICE

306
VANSHETTY ANIL

BSCCHA
STERLING HOLIDAY

4 STAR
F&B SERVICE

307
ASHIK ALI

BSCCHA
MARRIOTT KOCHI

4 STAR
HOUSE KEEPING

308
BACHU SOMASUNDHAR

BSCCHA
HILTON

4 STAR
F&B SERVICE

309
BATHINI LOKESH

BSCCHA
ACORN HOTEL

4 STAR
HOUSE KEEPING

310
CHENNA NARASIMHA RAO

BSCCHA
FOUR POINT BY SHERATON

4 STAR
F&B SERVICE

311
HARIPRASAD M

BSCCHA
STERLING HOLIDAY

4 STAR
FOOD PRODUCTION

312
KOMMANA GOWTHAM

BSCCHA
FOUR POINT BY SHERATON

4 STAR
F&B SERVICE

313
KRISHNAIAHGARI GURU PRASAD

BSCCHA
FOUR POINT BY SHERATON

4 STAR
F&B SERVICE

314
MESALA KISHORE

BSCCHA
FOUR POINT BY SHERATON

4 STAR
F&B SERVICE

315
ANANDHU S

BSCCHA
STERLING HOLIDAY

4 STAR
F&B SERVICE

316
UPPALA VENKATA ANIL

BSCCHA
ACORN HOTEL

4 STAR
F&B SERVICE

317
RONAK BINU

BSCCHA
ACORN HOTEL

4 STAR
HOUSE KEEPING

318
APARNA SAJI

BSCCHA
STERLING HOLIDAY

4 STAR
HOUSE KEEPING

319
BOLLA GNANA SAGAR

BSCCHA
LE MERIDIEN

4 STAR
FOOD PRODUCTION

320
BUYYA VAMSHI

BSCCHA
HYD MARRIOTT HOTEL

4 STAR
F&B SERVICE

321
CHAVVA MARREDDY

BSCCHA
AB CHAPRI RETREAT

4 STAR
F&B SERVICE

322
CHINTALAPUDI SHANMUKA SAI PAVAN

BSCCHA
DASPALLA

4 STAR
F&B SERVICE

323
GOPAGONI SHIVA

BSCCHA
LEMON TREE

4 STAR
HOUSE KEEPING

324
KILARI VENKATA SAI MEGHANA

BSCCHA
DR UTHAMA

4 STAR
FRONT OFFICE

325
KONDURI BABU RAO

BSCCHA
LE MERIDIEN

4 STAR
F&B SERVICE

326
MOTLAPALLE HEMAVATHI

BSCCHA
KEYS HOTEL

4 STAR
HOUSE KEEPING

327
SANTO BIJU

BSCCHA
KOCHI MARRIOTT

4 STAR
FOOD PRODUCTION

328
SIDHARTH K

BSCCHA
CLUB MAHINDRA

4 STAR
F&B SERVICE

329
UTHANDAKUMAR P

BSCCHA
DESTINY FARM

4 STAR
HOUSE KEEPING

330
AMMISETTI SANTHAN KUMAR

BSCCHA
FAIRFIELD BY MARRIOTT

4 STAR
HOUSE KEEPING

331
CHOLLANGI NARESH

BSCCHA
FAIRFIELD BY MARRIOTT

4 STAR
HOUSE KEEPING

332
DHARANI D

BSCCHA
COURTYARD BY MARRIOTT

4 STAR
F&B SERVICE

333
KOGURU THARUN

BSCCHA
COURTYARD BY MARRIOTT

4 STAR
HOUSE KEEPING

334
MOTHE RAKESH

BSCCHA
COURTYARD BY MARRIOTT

4 STAR
HOUSE KEEPING

335
PILLI SANTHOSH

BSCCHA
ACORN HOTEL

4 STAR
FRONT OFFICE

336
ULLA VAMSI

BSCCHA
FAIRFIELD BY MARRIOTT

4 STAR
HOUSE KEEPING

337
VANKA SRI LAKSHMI VISHNU VARDHAN

BSCCHA
MARRIOTT

4 STAR
HOUSE KEEPING

338
AKASH KISHORE

BSCCHA
FAIRFIELD BY MARRIOTT

4 STAR
FOOD PRODUCTION

339
NITHISH S

BSCCHA
FAIRFIELD BY MARRIOTT

4 STAR
F&B SERVICE

340
SELVAKUMAR S

BSCCHA
GRT HOTEL

4 STAR
BAKERY

341
SOURAV K S

BSCCHA
KOCHI MARRIOTT

4 STAR
F&B SERVICE

342
SUBIN P BABY

BSCCHA
ACORN HOTEL

4 STAR
F&B SERVICE

343
VIKRAM M

BSCCHA
GRT HOTEL

4 STAR
BAKERY

344
KAVETI SANDEEP

BSCCHA
ACORN HOTEL

4 STAR
HOUSE KEEPING

345
SELVIN CHANDRA SHEKAR PASNOOR

BSCCHA
ITC WELCOME HOTEL

4 STAR
FRONT OFFICE

346
YELLAMPATI ARAVIND KUMAR

BSCCHA
KEYS HOTEL

4 STAR
HOUSE KEEPING

347
SHANKAR R

DCHA
COURTYARD BY MARRIOTT

4 STAR
F&B SERVICE

348
VISHNU T K

DCHA
COURTYARD BY MARRIOTT

4 STAR
F&B SERVICE


349
KAVIN RAGUNNATH R

DCHA
FAIRFIELD BY MARRIOTT - BELAGAVI

4 STAR
HOUSE KEEPING

350
MUBARAK K

DCHA
FAIRFIELD BY MARRIOTT - BELAGAVI

4 STAR
HOUSE KEEPING

351
ABDUL AZEEZ A

DHO
COURTYARD BY MARRIOTT

4 STAR
FOOD PRODUCTION

352
ABHIRAJ A

DHO
COURTYARD BY MARRIOTT

4 STAR
FOOD PRODUCTION

353
AFSAL P P

DHO
CLOUD 9 HOTEL

4 STAR
FOOD PRODUCTION

354
ANANDHU S KUMAR

DHO
STERLING HOLIDAY

4 STAR
FOOD PRODUCTION

355
DANDASI SUNEEL

DHO
SUNRAY VILLAGE RESORT

4 STAR
HOUSE KEEPING

356
GRISHIN K

DHO
MAGNET HOTEL

4 STAR
FOOD PRODUCTION

357
HARISANTH N

DHO
STERLING HOLIDAY

4 STAR
F&B SERVICE

358
JOMON JOSEPH

DHO
STERLING HOLIDAY

4 STAR
FOOD PRODUCTION

359
SACHIN JAMES

DHO
STERLING HOLIDAY

4 STAR
F&B SERVICE

360
SHIBIN T J

DHO
FOUR POINT BY SHERATON

4 STAR
HOUSE KEEPING

361
VAISHNAV M

DHO
THE NEELAM GRAND

4 STAR
F&B SERVICE

362
ALBIN K B

DHO
MAGNET HOTEL

4 STAR
F&B SERVICE

363
MUHAMMED FARHAN K K

DHO
MARRIOT COCHIN

4 STAR
F&B SERVICE

364
SURIYA K

DHO
DESTINY FARM

4 STAR
F&B SERVICE

365
JACOB GEORGE

EDHMCS
MARRIOT

4 STAR
FOOD PRODUCTION

366
JOBY BIJU THOMAS

EDHMCS
COURTYARD BY MARRIOTT

4 STAR
FOOD PRODUCTION

367
JOYAL JACOB

EDHMCS
THE NEELAM GRAND

4 STAR
F&B SERVICE

368
MANNAM SIVA RAM ANJANEYA BRAHMAN

EDHMCS
COURTYARD BY MARRIOTT

4 STAR
FOOD PRODUCTION

369
MUHAMMAD MUQTHAR T C M
SARBAS T

EDHMCS
FAIRFIELD BY MARRIOTT

4 STAR
F&B SERVICE

370
SARBAS T

EDHMCS
FAIRFIELD BY MARRIOTT

4 STAR
F&B SERVICE

371
SINU P K

EDHMCS
RENNAI

4 STAR
BAKERY

372
IBNU HAJAR P V

EDHMCS
HILTON DUBAI

4 STAR
FOOD PRODUCTION

373
ARUNKUMAR R

PDHMCS
NEELAM GRAND

4 STAR
F&B SERVICE

374
BALASUBRAMANIYAN V M

PDHMCS
NEELAM GRAND

4 STAR
F&B SERVICE

375
CHITTIBOYINA THARUN KRISHNA

PDHMCS
FOUR POINT BY SHERATON

4 STAR
HOUSE KEEPING

376
KALAHASTHI SAI VAMSI KRISHNA

PDHMCS
LE MERIDIEN

4 STAR
FRONT OFFICE

377
ROHITH R

PDHMCS
BIVERA HOTEL & SUITES

4 STAR
FOOD PRODUCTION

378
UBASH S

PDHMCS
NEELAM GRAND

4 STAR
F&B SERVICE

379
AHAMMED IRFAN M A

PDHMCS
COURTYARD BY MARRIOTT

4 STAR
FOOD PRODUCTION

380
AJU VARGHESE T VAIDYAN

PDHMCS
WHITE PORTICO

4 STAR
F&B SERVICE

381
AKHIL A

PDHMCS
COURTYARD BY MARRIOTT

4 STAR
HOUSE KEEPING

382
BUDDI DILEEPVASANTHKUMAR

PDHMCS
MARRIOTT APARTMENT

4 STAR
F&B SERVICE

383
MUNJULURU NARASIMHA

PDHMCS
NEELAM GRAND

4 STAR
F&B SERVICE

384
MUPPARTI SAI VENU

PDHMCS
UPPERDECK

4 STAR
FOOD PRODUCTION

385
PRANAV S BHAT

PDHMCS
COURTYARD BY MARRIOTT

4 STAR
HOUSE KEEPING

386
SHIHAS S

PDHMCS
LE MERIDEN GURAGAON

4 STAR
FOOD PRODUCTION

387
YENIKAPATI HARISH

PDHMCS
LEMON TREE

4 STAR
FOOD PRODUCTION

388
GOLLAMUDI JAYANTH BABU

BSCCHA
CITRUS HOTEL

3 STAR
FRONT OFFICE

389
GARIKIPATI SAI KUMAR

BSCCHA
SAROVAR

3 STAR
F&B SERVICE

390
KOPPISETTI JANAKI PAVAN KUMAR

BSCCHA
SAROVAR

3 STAR
F&B SERVICE

391
SHAIK NAGUR MEERAVALI

BSCCHA
SAROVAR

3 STAR
HOUSE KEEPING

392
VEERANKI HANUMA

BSCCHA
SAROVAR
3 STAR
F&B SERVICE

393
KADALI DURGA JAYANTH

BSCCHA
HOTEL LAVASA

3 STAR
F&B SERVICE

394
SYED MALIK BHASHA

BSCCHA
HOTEL LAVASA

3 STAR
F&B SERVICE

395
BHUKYA JEEVAN NAIK

BSCCHA
CORAL TREE

3 STAR
HOUSE KEEPING

396
CHRISTOPHER A X

BSCCHA
WHITE PALACE THRISSUR

3 STAR
F&B SERVICE

397
SARANYA A T

DCHA
IBIS CITY CENTRE

3 STAR
HOUSE KEEPING

398
NAJILIN SUHERA S D

DCHA
REGENTA CENTRAL

3 STAR
FOOD PRODUCTION


399
ABINESH A

DHO
REGENTA CENTRAL

3 STAR
F&B SERVICE
400
GOKUL M

DHO
KALYAN GRAND

3 STAR
F&B SERVICE

401
KASIVIREDDY GUNA SEKHAR

DHO
KALYAN GRAND

3 STAR
F&B SERVICE
402
ATHUL A

DHO
RAMADA BY WYNDHAM

3 STAR
FOOD PRODUCTION

403
J JOHNY PRAVEEN KUMAR

EDHMCS
PRESIDENT HOTEL

3 STAR
F&B SERVICE

404
JAYAKRISHNAN V J

EDHMCS
WINDSOR HOTEL

3 STAR
HOUSE KEEPING
405
BATHULA HEMA SRI

PDHMCS
KAKINADA

3 STAR
FOOD PRODUCTION
406
BUKKE MAHESH NAIK

PDHMCS
CORAL TREE

3 STAR
HOUSE KEEPING
407
KRISHNADAS S

PDHMCS
MARIA INTERNATIONAL HOEL

3 STAR
F&B SERVICE
408
YEPURI HEMANTH

PDHMCS
SS HOTEL

3 STAR
F&B SERVICE
409
ANAS M J

BSCCHA
DRUNKEY MONKEY

CHAIN OF RESTAURENT
F&B SERVICE
410
AVULA VISHNU VARDHAN REDDY

BSCCHA
DOMINOS

CHAIN OF RESTAURENT
F&B SERVICE
411
BHARATH R

BSCCHA
HUDI INDIA PVT LTD

IT SECTOR
SALES
Placed Students Info
FULL TIME JOB- 2022 – BANGALORE CAMPUS
| S.NO | STUDENT NAME | BATCH | RECRUITED BY | CATEGORY | DEPARTMENT |
| --- | --- | --- | --- | --- | --- |
| 1 | ABHILASH P V | BMSHAC | WINDFLOWER HOTEL | 5 STAR | FOOD PRODUCTION |
| 2 | ANOOJ POULOSE | BMSHAC | GRAND HYATT BOLGATTY | 5 STAR | HOUSE KEEPING |
| 3 | ARVAPALLI MANOHAR | BMSHAC | GREEN PARK AVASA | 5 STAR | FOOD PRODUCTION |
| 4 | CHAKALI MARUTHI KUMAR | BMSHAC | GOLDEN PALMS | 5 STAR | FOOD PRODUCTION |
| 5 | CHOPPA SRAVANI | BMSHAC | ITC KOHENUR HYD | 5 STAR | HOUSE KEEPING |
| 6 | GOLLA KARTHIK | BMSHAC | RADISSION BLU ATRIA | 5 STAR | F&B SERVICE |
| 7 | LABEEBUL IZAM KAPPAKKUNNAN | BMSHAC | THE RAVIZ | 5 STAR | F&B SERVICE |
| 8 | LINGA NAGENDRA BABU | BMSHAC | GOLDEN PALMS | 5 STAR | FRONT OFFICE |
| 9 | MUHAMMED IQBAL K K | BMSHAC | KOCHI MARRIOTT | 5 STAR | FOOD PRODUCTION |
| 10 | SHAIK MAHAMMAD SHAHOOL | BMSHAC | RADISSION | 5 STAR | HOUSE KEEPING |
| 11 | ABHISHEK S RAO | BMSHAC | THE RITZ CARLTON | 5 STAR | FOOD PRODUCTION |
| 12 | ADDANKI MURALI | BMSHAC | HYATT REGENCY | 5 STAR | F&B SERVICE |
| 13 | CHRISTY MATHEW ABRAHAM | BMSHAC | FRAGRANT NATURE | 5 STAR | HOUSE KEEPING |
| 14 | MOODE SAI PRAKASH NAIK | BMSHAC | TAJ WESTEND | 5 STAR | HOUSE KEEPING |
| 15 | MUHAMMED MIDLAJ M K | BMSHAC | GRAND HYATT | 5 STAR | F&B SERVICE |
| 16 | PRASHANTH S | BMSHAC | CONDRAD | 5 STAR | FINANCE ASSOCIATE |
| 17 | RITHIK RATHOD | BMSHAC | HOLIDAY INN EXPRESSS | 5 STAR | FRONT OFFICE |
| 18 | SHASHANK G | BMSHAC | RITZ CARLTON | 5 STAR | F&B SERVICE |
| 19 | SOLLETI ROHITH REDDY | BMSHAC | RADISSON BLU | 5 STAR | HOUSE KEEPING |
| 20 | SRINATH V | BMSHAC | JW MARRIOT | 5 STAR | HOUSE KEEPING |
| 21 | TANNEERU VAMSHI | BMSHAC | MARRIOTT GACHIBOULI | 5 STAR | FRONT OFFICE |
| 22 | VARUN S | BMSHAC | CONDRAD | 5 STAR | PURCHASE ASSOCIATE |
| 23 | ACHYUTHA MOUNIKA | BMSHAC | ITC KOHENUR | 5 STAR | FRONT OFFICE |
| 24 | ACHYUTNARAYAN K M | BMSHAC | VIVANTA | 5 STAR | F&B SERVICE |
| 25 | ADARSH P M | BMSHAC | ELIXIER HILL RESORT | 5 STAR | F&B SERVICE |
| 26 | AKASH V P | BMSHAC | ELIXIER HILL RESORT | 5 STAR | F&B SERVICE |
| 27 | BHAVISH M | BMSHAC | RADISSON BLU | 5 STAR | HOUSE KEEPING |
| 28 | GADDAMIDI PRASHANTH | BMSHAC | GOLDEN PALMS | 5 STAR | F&B SERVICE |
| 29 | JAYANTH GOWDA H G | BMSHAC | VIVANTA | 5 STAR | HOUSE KEEPING |
| 30 | MADIGA SAI KUMAR | BMSHAC | OTTERA | 5 STAR | F&B SERVICE |
| 31 | RAJESHWARI E | BMSHAC | TURKEY | 5 STAR | F&B SERVICE |
| 32 | SHAIK ANWAR BASHA | BMSHAC | ITC KOHENUR | 5 STAR | HOUSE KEEPING |
| 33 | SRIHARI G M S | BMSHAC | HOLIDAY INN EXPRESSS | 5 STAR | F&B SERVICE |
| 34 | UCHOLLA SHIVA KUMAR | BMSHAC | AVASA | 5 STAR | FOOD PRODUCTION |
| 35 | ADARSH V | BMSHAC | VIVANTA | 5 STAR | F&B SERVICE |
| 36 | AJI SUNNY | BMSHAC | KOCHI MARRIOTT | 5 STAR | FRONT OFFICE |
| 37 | AJIN JOSEPH | BMSHAC | HILTON CONRAD | 5 STAR | F&B SERVICE |
| 38 | AKSHATH M S | BMSHAC | HILTON CONRAD | 5 STAR | F&B SERVICE |
| 39 | ANAMIKA S | BMSHAC | JW MARRIOTT | 5 STAR | FRONT OFFICE |
| 40 | BODDU SATEESH | BMSHAC | RADISSON BLU ATRIA | 5 STAR | F&B SERVICE |
| 41 | DINISH DINESHAN | BMSHAC | HYATT GRAND | 5 STAR | HOUSE KEEPING |
| 42 | GANDIKOTA NANDEEP | BMSHAC | GOLKONDA HOTEL | 5 STAR | FOOD PRODUCTION |
| 43 | GOURAV SUHAS PATWARDHAN | BMSHAC | RITZ CARLTON | 5 STAR | HUMAN RESOURCE |
| 44 | JAGADISH | BMSHAC | RADISSON BLU | 5 STAR | F&B SERVICE |
| 45 | KONDA SUNIL KUMAR | BMSHAC | HYATT GACHIWBOWLI | 5 STAR | F&B SERVICE |
| 46 | BILSHAD B | BMSHAC | CROWNE PLAZA | 5 STAR | F&B SERVICE |
| 47 | RAIGON JOY | BMSHAC | CROWNE PLAZA | 5 STAR | F&B SERVICE |
| 48 | GONGALREDDY SAI NATH REDDY | BMSHAC | HYATT GACHIBOWLI | 5 STAR | F&B SERVICE |
| 49 | K VIJAY KUMAR | BMSHAC | HYATT GACHIBOWLI | 5 STAR | FRONT OFFICE |
| 50 | MOOD SAI KUMAR NAIK | BMSHAC | GOLKONDA | 5 STAR | HOUSE KEEPING |
| 51 | MUDDASANI VISHWAS | BMSHAC | RADISSON | 5 STAR | FOOD PRODUCTION |
| 52 | N S DHEERAJ | BMSHAC | OTTERA | 5 STAR | F&B SERVICE |
| 53 | SHRUTHI T S | BMSHAC | RADISSON BLU ATRIAA | 5 STAR | HOUSE KEEPING |
| 54 | ARJUN PRADEEP K P | BMSHAC | ELIXIR HILLS HOTELS | 5 STAR | FRONT OFFICE |
| 55 | BUNA MURAHARI | BMSHAC | THE OTERRA | 5 STAR | FOOD PRODUCTION |
| 56 | KASIRALLA JANAKI RAM | BMSHAC | OTERRA | 5 STAR | FOOD PRODUCTION |
| 57 | KUMAR ROHIT M | BMSHAC | FOUR SEASONS | 5 STAR | F&B SERVICE |
| 58 | MITHUN K | BMSHAC | CROWNE PLAZA | 5 STAR | HOUSE KEEPING |
| 59 | NIKAM MANOJ RAJENDRA | BMSHAC | HYATT | 5 STAR | HOUSE KEEPING |
| 60 | RAKSHIT M | BMSHAC | OTERRA | 5 STAR | F&B SERVICE |
| 61 | SABIN K | BMSHAC | ELIXIER HILL RESORT | 5 STAR | FRONT OFFICE |
| 62 | VANNAPPAGARI KIRAN KUMAR REDDY | BMSHAC | TAJ YESWANTHPUR | 5 STAR | HOUSE KEEPING |
| 63 | VIKAS R | BMSHAC | THE OTERRA | 5 STAR | F&B SERVICE |
| 64 | VINAY R | BMSHAC | RADISSON BLU PLAZA | 5 STAR | F&B SERVICE |
| 65 | ALUCHURI SREENIVASULU | DHO | RADISSION BLU PLAZA | 5 STAR | HOUSE KEEPING |
| 66 | KASIMALLA CHARANDEEP | DHO | RADISSION HITEC | 5 STAR | FOOD PRODUCTION |
| 67 | ABHILASH P | DHO | WIND FLOWER | 5 STAR | FOOD PRODUCTION |
| 68 | ATHIRA MANOJ T K | DHO | CROWNE PLAZA KOCHI | 5 STAR | F&B SERVICE |
| 69 | GOKUL M | DHO | ELIXIR HILL RESORT | 5 STAR | FOOD PRODUCTION |
| 70 | JITHEV T | DHO | ELIXIR HILL RESORT | 5 STAR | FOOD PRODUCTION |
| 71 | SHAIK SHAMSHOOR | DHO | STERLING MAC | 5 STAR | F&B SERVICE |
| 72 | SUHAS N | DHO | HOLIDAY INN EXPRESS | 5 STAR | FRONT OFFICE |
| 73 | VAISHNAVI D G | DHO | HYATT CENTRIC | 5 STAR | F&B SERVICE |
| 74 | ASHOKKUMAR R | EDHMCS | LEELA PALACE | 5 STAR | FOOD PRODUCTION |
| 75 | FAREZ BASHEER | EDHMCS | THE PAUL | 5 STAR | FOOD PRODUCTION |
| 76 | MARTIN BARTHA LOMEO H K | EDHMCS | HYCINTH | 5 STAR | F&B SERVICE |
| 77 | MULUGU PRUTHWIRAJ | EDHMCS | TURKEY | 5 STAR | F&B SERVICE |
| 78 | PUNITH P | EDHMCS | RADDISSON BLU PLAZA | 5 STAR | FOOD PRODUCTION |
| 79 | RANJAN R | EDHMCS | DUBAI | 5 STAR | F&B SERVICE |
| 80 | S V LIKHITH REDDY | EDHMCS | WINDFLOWER HOTEL | 5 STAR | FOOD PRODUCTION |
| 81 | VELAGA VARDHAN | EDHMCS | ANGSANA RESORT | 5 STAR | F&B SERVICE |
| 82 | ANKITH KUMAR R | PDHMCS | STERLING MAC | 5 STAR | F&B SERVICE |
| 83 | DARSHAN K E | PDHMCS | STERLING MAC | 5 STAR | F&B SERVICE |
| 84 | HANUMAPPA GARI MANOJ | PDHMCS | STERLING MAC | 5 STAR | FRONT OFFICE |
| 85 | HARSHITH B S | PDHMCS | STERLING MAC | 5 STAR | F&B SERVICE |
| 86 | JEFFIN MATHEW VETTOM | PDHMCS | STERLING GROUP OF HOTEL | 5 STAR | F&B SERVICE |
| 87 | SUKRUTH SINGH H S | PDHMCS | STERLING MAC | 5 STAR | F&B SERVICE |
| 88 | THILAK | PDHMCS | CONRAD BY HILTON | 5 STAR | FOOD PRODUCTION |
| 89 | ABHISHEK MAHESH | PDHMCS | STERLING HOLIDAYS | 5 STAR | FOOD PRODUCTION |
| 90 | AISHWARYA K | PDHMCS | RITZ CARTLON | 5 STAR | FRONT OFFICE |
| 91 | ANTO XAVIER ANTONY | PDHMCS | COURTYARD | 5 STAR | F&B SERVICE |
| 92 | BIPIN V PILLAI | PDHMCS | STERLING | 5 STAR | FRONT OFFICE |
| 93 | JONNADA RAJ KUMAR | PDHMCS | STERLING HOLIDAYS | 5 STAR | HOUSE KEEPING |
| 94 | NAVYA THEJAS H | PDHMCS | KALDAN SAMUDRA | 5 STAR | F&B SERVICE |
| 95 | REDDY SYAM SUNDAR | PDHMCS | STERLING HOLIDAYS | 5 STAR | F&B SERVICE |
| 96 | SURYA P | PDHMCS | ANGASANA OASIS SPA | 5 STAR | F&B SERVICE |
| 97 | UMESHGOWDA SIDDALINGAPPA GOWDA PATIL | PDHMCS | ELIXIER HILL RESORT | 5 STAR | F&B SERVICE |
| 98 | G PRADYUMNA | PDHMCS | TURKEY | 5 STAR | FRONT OFFICE |
| 99 | GANASALA PREM KUMAR | PDHMCS | NOVOTEL | 5 STAR | F&B SERVICE |
| 100 | JANGAMREDDYGARU SAI PRATHAP REDDY | PDHMCS | RADISSION | 5 STAR | HOUSE KEEPING |
| 101 | MERUGU BHANU | PDHMCS | STERLING HOLIDAYS | 5 STAR | HOUSE KEEPING |
| 102 | PUNITH P | PDHMCS | JW MARRIOTT | 5 STAR | FOOD PRODUCTION |
| 103 | STALIN | PDHMCS | GRAND MERCURE | 5 STAR | F&B SERVICE |
| 104 | THOTA SRI GOWTHAM SAINATH | PDHMCS | STERLING HOLIDAYS | 5 STAR | HOUSE KEEPING |
| 105 | VISHNU RAJESH | PDHMCS | HYCINTH KERALA | 5 STAR | HOUSE KEEPING |
| 106 | MOHAN S | PDHMCS | NOVOTEL | 5 STAR | FRONT OFFICE |
| 107 | ALBIN K SUNNY | PDHMCS | THE ZURI KUMARAKAM | 5 STAR | FOOD PRODUCTION |
| 108 | ANUGOJU RAHUL | PDHMCS | MARI GOLD | 5 STAR | F&B SERVICE |
| 109 | CHAKALI AKHIL | PDHMCS | STERLING HOLIDAY | 5 STAR | HOUSE KEEPING |
| 110 | IRSHAD SIBIN | PDHMCS | STERLING | 5 STAR | F&B SERVICE |
| 111 | PATAN MUHASINHIDADALI KHAN | PDHMCS | STERLING | 5 STAR | FRONT OFFICE |
| 112 | VINAY M J | PDHMCS | GRAND MERCURE | 5 STAR | FRONT OFFICE |
| 113 | HARRY HANS IVAN | PDHMCS | HYSINTH | 5 STAR | FOOD PRODUCTION |
| 114 | NAVANEETH A M | PDHMCS | HYATT | 5 STAR | HOUSE KEEPING |
| 115 | SHARAN KUMAR SIRSE | PDHMCS | LALITH | 5 STAR | HOUSE KEEPING |
| 116 | JEFFIN V JOHNSON | BMSHAC | HYATT REGENCY | 5 STAR | FOOD PRODUCTION |
| 117 | BOYAPATI KARTHIK | PDHMCS | ROSETTA BY FERNS | 5 STAR | F&B SERVICE |
| 118 | SAIKUMAR N | BMSHAC | OTTERA | 5 STAR | SALES & MARKETING |
| 119 | GAGAN R | PDHMCS | CONRAD BY HILTON | 5 STAR | FOOD PRODUCTION |
| 120 | KARTIK MORE | PDHMCS | LE MERIAN | 5 STAR | FRONT OFFICE |
| 121 | MANOJ T M | PDHMCS | ITC WINSOR | 5 STAR | FOOD PRODUCTION |
| 122 | SARAN S A | BMSHAC | TAJ WESTEND | 5 STAR | HOUSE KEEPING |
| 123 | CHALLA VEERA BABU | BMSHAC | GREEN PARK, HYD | 5 STAR | F&B SERVICE |
| 124 | AKASH S | PDHMCS | HYCINTH KERALA | 5 STAR | F&B SERVICE |
| 125 | KANKANAMPATI VENU | BMSHAC | RADISSON BLUE ATRIA | 5 STAR | FOOD PRODUCTION |
| 126 | LABEEBUL IZAM KAPPAKKUNNAN | BMSHAC | THE RAVIS HOTEL, CALICUT | 5 STAR | F&B SERVICE |
| 127 | ONTI HARIKRISHNA REDDY | PDHMCS | GREEN PARK MARIE GOLD | 5 STAR | FRONT OFFICE |
| 128 | DARSHAN S | BMSHAC | MILLANIUM HOTEL | 5 STAR | HOUSE KEEPING |
| 129 | AKSHAY K R | BMSHAC | MARRIOTT KOCHI | 5 STAR | F&B SERVICE |
| 130 | AMBULAPODI SUMANTH | BMSHAC | HOLIDAY INN EXPRESSS | 5 STAR | HOUSE KEEPING |
| 131 | A RANJITHKUMAR | BMSHAC | GREEN PARK AAVASA | 5 STAR | FRONT OFFICE |
| 132 | ABHISHEK REDDY S | BMSHAC | MARRIOTT - EXECUTIVE APPARTMENTS -HYD | 5 STAR | HOUSE KEEPING |
| 133 | CHINNA PINJARI BABA FAKRUDDIN | BMSHAC | LEMON TREE | 4 STAR | F&B SERVICE |
| 134 | JAINMON K M | BMSHAC | KOTTARAM RECIDENCY | 4 STAR | FOOD PRODUCTION |
| 135 | UVAIS K P | BMSHAC | FOUPOINTS SHERATION | 4 STAR | F&B SERVICE |
| 136 | B.SIVA PRASAD | BMSHAC | FAIFIELD BY MARRIOT | 4 STAR | F&B SERVICE |
| 137 | BATHALA SAI TEJA | BMSHAC | FAIRFIELD BY MARRIOT | 4 STAR | F&B SERVICE |
| 138 | GOKUL K V | BMSHAC | ALOFT | 4 STAR | HOUSE KEEPING |
| 139 | IRFANULLA M K | BMSHAC | GRAND HYATT | 4 STAR | F&B SERVICE |
| 140 | JAMSHIR N | BMSHAC | ALOFT | 4 STAR | F&B SERVICE |
| 141 | MANDIPETA JITHIN PRASAD | BMSHAC | ALOFT | 4 STAR | HOUSE KEEPING |
| 142 | CHATLA PAVAN KUMAR | BMSHAC | CAPITOL | 4 STAR | F&B SERVICE |
| 143 | DHONDETI SHYAM KUMAR | BMSHAC | FAIRFIELD | 4 STAR | F&B SERVICE |
| 144 | SIRIPIREDDY UMAMAHESWAR REDDY | BMSHAC | FAIRFIELD BY MARRIOTT | 4 STAR | HOUSE KEEPING |
| 145 | ABHIRAM M A | BMSHAC | ALOFT | 4 STAR | HOUSE KEEPING |
| 146 | BITTI BIJU | BMSHAC | CASINO HOTEL | 4 STAR | FOOD PRODUCTION |
| 147 | MALAKATHALLA CHANDRA PRASAD | BMSHAC | ALOFT | 4 STAR | FOOD PRODUCTION |
| 148 | RAJESH R S | BMSHAC | CASINO | 4 STAR | F&B SERVICE |
| 149 | THANAKANTI HEMAKUMAR REDDY | BMSHAC | FAIRFIELD BY MARRIOTT | 4 STAR | F&B SERVICE |
| 150 | AMAL BABU | BMSHAC | THE CHANCERY | 4 STAR | FOOD PRODUCTION |
| 151 | BETHA VIJAYAKUMAR | BMSHAC | FAIRFEILD BY MARRIOTT | 4 STAR | F&B SERVICE |
| 152 | GEENAM KIRAN KUMAR | BMSHAC | LEMON TREE | 4 STAR | F&B SERVICE |
| 153 | PRANEET KERU BHOGAN | BMSHAC | THE CHANCERY HOTEL | 4 STAR | FOOD PRODUCTION |
| 154 | SATHISHKUMAR R | BMSHAC | MARRIOTT WHITE FIELD | 4 STAR | F&B SERVICE |
| 155 | YELLAMPALLE SASIDHAR REDDY | BMSHAC | MARRIOT | 4 STAR | FRONT OFFICE |
| 156 | SURESHBABU C | BMSHAC | LEMON TREE | 4 STAR | FRONT OFFICE |
| 157 | VENKATA NARAYANA REDDY ILLURU | BMSHAC | FAIR FIELD BY MARRIOTT | 4 STAR | FRONT OFFICE |
| 158 | KHAGENDRA BHANDARI | DHMCS | ALOFT | 4 STAR | FRONT OFFICE |
| 159 | ALVIN JOSE | DHO | CGH EARTH CASINO | 4 STAR | F&B SERVICE |
| 160 | ANIL KUMAR REDDY DEVAPATLA | DHO | DASPALLA | 4 STAR | F&B SERVICE |
| 161 | HIMAJA A | DHO | FOUR POINTS BY SHERATON | 4 STAR | F&B SERVICE |
| 162 | JYOTHI U A | DHO | FOUR POINTS BY SHERATON | 4 STAR | F&B SERVICE |
| 163 | MUNGAMURU DATHA SAI CHARAN | DHO | FOUR POINTS BY SHERATON | 4 STAR | FRONT OFFICE |
| 164 | NITHISH A | DHO | HOLIDAY INN | 4 STAR | HOUSE KEEPING |
| 165 | SURIYA S | DHO | FOUR POINTS BY SHERATON | 4 STAR | F&B SERVICE |
| 166 | CHRISTY P | DHO | CLASSIC SAROVAR PORTICO | 4 STAR | FOOD PRODUCTION |
| 167 | JOSEPH C THOMAS | DHO | KOTTARAM REGENCY | 4 STAR | FOOD PRODUCTION |
| 168 | MOHAMMED MITHILAJ N | DHO | KOTTARAM REGENCY | 4 STAR | F&B SERVICE |
| 169 | PRASANTH D | DHO | ELIXIER HILL RESORT | 4 STAR | FOOD PRODUCTION |
| 170 | SANIL C J | DHO | UDAY SUITES G | 4 STAR | FOOD PRODUCTION |
| 171 | THOMAS SEBASTIAN | DHO | KOTTARAM REGENCY | 4 STAR | F&B SERVICE |
| 172 | GUDLA SIVA DURGA PRASAD | EDHMCS | FOUR POINTS BY SHERATON | 4 STAR | HOUSE KEEPING |
| 173 | RAHUL KUMAR U | EDHMCS | FOUR POINTS BY SHERATON | 4 STAR | HOUSE KEEPING |
| 174 | SHAIK KALEEM | EDHMCS | CAPITOL | 4 STAR | F&B SERVICE |
| 175 | ANANDHA KRISHNAN C P | EDHMCS | ALOFT | 4 STAR | F&B SERVICE |
| 176 | ARUNKUMAR S NAGARADDI | EDHMCS | THE CHANCERY | 4 STAR | FRONT OFFICE |
| 177 | LAKSMAN P | EDHMCS | COURTYARD BY MARRIOTT | 4 STAR | HUMAN RESOURCE |
| 178 | SNEHA M | EDHMCS | FOUR POINTS BY SHERATON | 4 STAR | HOUSE KEEPING |
| 179 | T MADESH | EDHMCS | FOUR POINTS BY SHERATON | 4 STAR | F&B SERVICE |
| 180 | ASIF T M | PDHMCS | AMANVANA RESORTS AND SPA | 4 STAR | F&B SERVICE |
| 181 | JUSTIN REJI | PDHMCS | AMANVANA RESORTS AND SPA | 4 STAR | FOOD PRODUCTION |
| 182 | MANOJ G | PDHMCS | LEMON TREE | 4 STAR | FOOD PRODUCTION |
| 183 | MOGILI SIVANANDHA | PDHMCS | DAVANAM SAROVAR PORTICO | 4 STAR | FOOD PRODUCTION |
| 184 | PRIYA D | PDHMCS | LEMON TREE | 4 STAR | F&B SERVICE |
| 185 | KUSUMA N | PDHMCS | FAIRFIELD MARRIOT | 4 STAR | F&B SERVICE |
| 186 | POTHIREDDY SIVA KALYAN | PDHMCS | STERLING HOLIDAYS | 4 STAR | F&B SERVICE |
| 187 | PRABIN PRADEEP | PDHMCS | ZONE BY THE PARK | 4 STAR | HOUSE KEEPING |
| 188 | SHWETA PATIL | PDHMCS | CRAVE VILLA | 4 STAR | FOOD PRODUCTION |
| 189 | V PRASANTH NARAYANA | PDHMCS | LEMON TREE- ULSOOR LAKE | 4 STAR | FRONT OFFICE |
| 190 | A SAI KIRAN | PDHMCS | COURTYARD BY MARRIOT | 4 STAR | FOOD PRODUCTION |
| 191 | ARUNPHANIKUMARREDDY K | PDHMCS | CHANCERY | 4 STAR | FRONT OFFICE |
| 192 | MOHAMMED KALESHA KHAN | PDHMCS | CAPITOL | 4 STAR | F&B SERVICE |
| 193 | MITHUN R | PDHMCS | THE CHANCERY | 4 STAR | FRONT OFFICE |
| 194 | PUNITH S | PDHMCS | THE CHANSORY | 4 STAR | HOUSE KEEPING |
| 195 | RUFUS PHILIP | PDHMCS | RAMADA RESPORT | 4 STAR | FRONT OFFICE |
| 196 | BANDARU VIJAY KUMAR | BMSHAC | THE LAGOON RESORT | 4 STAR | HOUSE KEEPING |
| 197 | HRISHIKESH KUMAR JHA | BMSHAC | MAYFAIR LAKE RESORT | 4 STAR | HUMAN RESOURCE |
| 198 | PRAVEENA C | DHO | LEMON TREE | 4 STAR | FOOD PRODUCTION |
| 199 | GANDHAM SUBRAHMANYA CHANDRA SEKHAR | PDHMCS | HARSHA THE FERN | 4 STAR | FOOD PRODUCTION |
| 200 | RAKESHREDDY T | BMSHAC | FAIRFEILD BY MARRIOTT | 4 STAR | F&B SERVICE |
| 201 | KEERTHIKUMAR V | BMSHAC | LOTUS STAY RETREAT | 4 STAR | F&B SERVICE |
| 202 | PRASHANTH R | DHMCS | AMARAVATHI - MANDIYA | 4 STAR | FRONT OFFICE |
| 203 | KHAGENDRA BHANDARI | DHMCS | ALOFT | 4 STAR | FRONT OFFICE |
| 204 | AMAL MATHEW | BMSHAC | KEYS BY LEMON TREE | 4 STAR | PURCHASE ASSOCIATE |
| 205 | SURENDRA T | BMSHAC | FAIRFIELD BY MARRIOTT | 4 STAR | FOOD PRODUCTION |
| 206 | JAYANTH REDDY G M | BMSHAC | ATHITHI GRAND | 3 STAR | FOOD PRODUCTION |
| 207 | VIVEK T P | BMSHAC | ATHITHI GRAND | 3 STAR | FOOD PRODUCTION |
| 208 | TULASIDHARA M A | BMSHAC | SPREE HOTEL | 3 STAR | FRONT OFFICE |
| 209 | SUDHEESH S | DHO | UDAY SKY KITCHEN | 3 STAR | FOOD PRODUCTION |
| 210 | SIYAD P A | EDHMCS | UDHAYS SKY KITCHEN | 3 STAR | FOOD PRODUCTION |
| 211 | VINAY | PDHMCS | MANPHO BELL HOTEL | 3 STAR | FOOD PRODUCTION |
| 212 | SAIKUMAR | PDHMCS | COMPASS GROUP BY GOOGLE | 3 STAR | FOOD PRODUCTION |
| 213 | BHARATH G | PDHMCS | GRAB | 3 STAR | CLUSTER MANAGER |
| 214 | K SANDESH YADAV | PDHMCS | THE PRESIDENT HOTEL | 3 STAR | F&B SERVICE |
| 215 | J K KAVYA | PDHMCS | DRINK AND DINE | 3 STAR | F&B SERVICE |
| 216 | ANIMIREDDIGARI DEEPAK REDDY | BMSHAC | ROCK VALLEY RESORT | 3 STAR | F&B SERVICE |
| 217 | NIDHIN P | BMSHAC | BUILDA PARK INN | 2 STAR | F&B SERVICE |
| 218 | XAVIER CHACKO | BMSHAC | FALCON RESTAURANT | CHAIN OF RESTAURANT | F&B MANAGER |
| 219 | NEERAJ S VARADARAJ | BMSHAC | PVR CINEMAS | CHAIN OF RESTAURANT | FRONT OFFICE |
| 220 | SYED AHAMED | BMSHAC | DOMINOS | CHAIN OF RESTAURANT | F&B SERVICE |
| 221 | BHARATH K | BMSHAC | ORION MALL | CHAIN OF RESTAURANT | FOOD PRODUCTION |
| 222 | VAGEESH K KANNAN | PDHMCS | EATFIT | CHAIN OF RESTAURANT | F&B SERVICE |
| 223 | JERIMON MATHEW | BMSHAC | QUESS CORP | CORPORATE COMPANY | SALES & MARKETING |
| 224 | JIBIN VARGHESE | BMSHAC | WTTE PORTICO | CORPORATE COMPANY | FRONT OFFICE |
| 225 | MUNAGALA REVANTH | BMSHAC | COLLECTION' O' | CORPORATE COMPANY | F&B SERVICE |
| 226 | KEERTHAN KUMAR R | PDHMCS | PVR CINEMAS | CORPORATE COMPANY | F&B SERVICE |
Placed Students Info
FULL TIME JOB- 2022 – HYDERABAD CAMPUS
S.NO
STUDENT NAME
BATCH
RECRUITED BY
CATEGORY
DEPARTMENT
1
AGRAHARAM VENKATRAMANA
BMSHAC
NOVOTEL HICC
5 STAR
F&B SERVICE
2
ATHUKURI KESAVA NARAYANA
BMSHAC
ITC KAKATHIYA HYD
5 STAR
F&B SERVICE
3
KALISETTI SOMESWARA RAO
BMSHAC
OAKWOOD
5 STAR
F&B SERVICE
4
KAMANA BALABALAJI
BMSHAC
LE MERIDIEN
5 STAR
HUMAN RESOURCES
5
HALAWATH BHAVANI
BMSHAC
NOVOTEL
5 STAR
F&B SERVICE
6
MAINENI CHAITANYA KRISHNA
BMSHAC
RADISSION BLU
5 STAR
FOOD PRODUCTION
7
KANCHERLA HANUMAN
BMSHAC
WELCOME HOTEL MAHABALIPURAM
5 STAR
FOOD PRODUCTION
8
MAJETI SAI BHARGAV
BMSHAC
NOVOTEL
5 STAR
FOOD PRODUCTION
9
MOODA SAI KRISHNA
BMSHAC
LE MERIDIEN
5 STAR
F&B SERVICE
10
MOHAMMAD MUJEEB
BMSHAC
LE MERIDIEN
5 STAR
F&B SERVICE
11
NINGAMPALLY VENKATESH

BMSHAC
LE MERIDIEN

5 STAR
FOOD PRODUCTION

12
MITTAKADAPALA TARUN

BMSHAC
THE PARK

5 STAR
F&B SERVICE

13
MANUPATI KAVYA

BMSHAC
LE MERIDIEN

5 STAR
F&B SERVICE

14
NAGUR BAIG

BMSHAC
LE MERIDIEN

5 STAR
F&B SERVICE

15
MARAM SUMANTH

BMSHAC
LE MERIDIEN

5 STAR
F&B SERVICE

16
NAGANDLA HARISH

BMSHAC
THE PARK

5 STAR
F&B SERVICE

17
MUTHYALA MANISH KUMAR

BMSHAC
AVASA

5 STAR
F&B SERVICE

18
PASUPULETI NOSHITHA

BMSHAC
THE PARK HYDERABAD
5 STAR
F&B SERVICE

19
REKULAPALLI DINESH REDDY

BMSHAC
GREEN PARK HYD

5 STAR
FOOD PRODUCTION

20
SHAIK RASOOL

BMSHAC
GREEN PARK

5 STAR
FOOD PRODUCTION

21
TELUKUNTLA HARISH

BMSHAC
ITC KAKATIYA

5 STAR
FOOD PRODUCTION

22
GAJAVELLY PAVAN KALYAN

BMSHAC
CLUB MAHENDRA

5 STAR
F&B SERVICE

23
CHARAPALLI NANDA KUMAR

BMSHAC
OAK WOOD

5 STAR
F&B SERVICE

24
PERUMANDLA SHIVA KUMAR GOUD

BMSHAC
THE PARK

5 STAR
FOOD PRODUCTION

25
CHOLLETI SHANTHAN

BMSHAC
OAK WOOD

5 STAR
F&B SERVICE

26
GOTIKE SRIKANTH

BMSHAC
OAK WOOD

5 STAR
F&B SERVICE

27
GOSULA SRAVAN KUMAR

BMSHAC
LE MERIDIEN

5 STAR
FOOD PRODUCTION

28
SHAIK JILANI

DHO
MARIGOLD

5 STAR
FOOD PRODUCTION

29
TANINKI AJAY KUMAR

DHO
FAIRFEILD BY MARRIOT

5 STAR
FOOD PRODUCTION

30
UNDRAKUNTA MADHU BABU

DHO
LEMON TREE

5 STAR
F&B SERVICE

31
UPPATI BOSU

DHO
AVASA

5 STAR
F&B SERVICE

32
VELPULA MANIKANTA

DHO
MARRIOT


5 STAR
FOOD PRODUCTION

33
S ASWIN KUMAR

PDHMCS
MARRIOT

5 STAR
FOOD PRODUCTION

34
SONTI ANAND RAJA

PDHMCS
GREEN PARK VAIZAK

5 STAR
FOOD PRODUCTION

35
PINJARALA SHASHANK YADAV

PDHMCS
RADISSION BLU

5 STAR
F&B SERVICE

36
PORALLA AKSHITH
PDHMCS
LE MERIDIEN
5 STAR
F&B SERVICE
37
SETTIPALLY BALACHANDRUDU

PDHMCS
THE PARK

5 STAR
FOOD PRODUCTION

38
EDA SURENDER
PDHMCS
ALOFT BANGALORE

5 STAR
FOOD PRODUCTION

39
SARAPU CHANDRATEJA

BMSHAC
NOVOTEL HYD

5 STAR
FOOD PRODUCTION

40
GRANDHE JASWANTH
BMSHAC
ITC KENCES TIRUPATHY

5 STAR
F&B SERVICE

41
AJMERA JAGAN NAYAK

BMSHAC

TAJ BANJARAHILLS

5 STAR
FOOD PRODUCTION

42
THIMMADI SRIDHAR REDDY

BMSHAC

TAJ KRISHNA

5 STAR
F&B SERVICE

43
P PAVAN KUMAR

BMSHAC

RADISSION BLU BANJARA HILLS

5 STAR
F&B SERVICE

44
MOHAMMAD MUSHARAF

BMSHAC

RADISSION BLU BANJARA HILLS

5 STAR
F&B SERVICE

45
JALANELA SOWMYA

BMSHAC

SHERATON GRAND HYD

5 STAR
FOOD PRODUCTION

46
METTU PRIYANKA

BMSHAC

SHERATON GRAND HYD

5 STAR
FOOD PRODUCTION

47
SIYALA MANI PRASAD

BMSHAC

FAIRFILLED MARRIOT

5 STAR
FOOD PRODUCTION

48
VADDI KALYAN KUMAR

BMSHAC

FAIRFILLED MARRIOT

5 STAR
FOOD PRODUCTION

49
MADATHA CHANDRA SHEKAR

BMSHAC

CLUB MAHENDRA

5 STAR
F&B SERVICE

50
PAMPATTI MAHESH

BMSHAC

GREEN PARK

5 STAR
F&B SERVICE

51
SAIKUMAR THEEGALA

BMSHAC

GREEN PARK

5 STAR
F&B SERVICE

52
JALASUTRAM VAMSHI NAAG

BMSHAC

ITC KAKATIYA

5 STAR
F&B SERVICE

53
VUSA HEMANTH KIRAN

BMSHAC

LE MERIDIEN

5 STAR
HOUSE KEEPING

54
CHINTALA AKHIL SAI

BMSHAC

LE MERIDIEN

5 STAR
F&B SERVICE

55
GAYATHRI VINAY

BMSHAC

LE MERIDIEN

5 STAR
F&B SERVICE

56
KAMBHAMPATI NAVEEN

BMSHAC

NOVOTEL

5 STAR
F&B SERVICE

57
GOLI SARJITH KUMAR

BMSHAC

NOVOTEL

5 STAR
F&B SERVICE

58
BANOTH BHARATH NAIK

BMSHAC

NOVOTEL HYD

5 STAR
F&B SERVICE

59
MUHAMMAD RIYAS P K
BMSHAC

MARIOTT

5 STAR
F&B SERVICE

60
PEDDAGOLLA SATISH KUMAR

BMSHAC

RADISSION BLU BANJARA HILLS

5 STAR
FOOD PRODUCTION

61
ASADI CHANDUKIRAN

BMSHAC

WELCOME ITC KENCES

5 STAR
FOOD PRODUCTION

62
PALIPE JOHN PRAVEEN

BMSHAC

ITC KAKATHIYA

5 STAR
FOOD PRODUCTION

63
DASI AKSHA GRACY

BMSHAC

NOVOTEL

5 STAR
F&B SERVICE

64
DASAGONI RESHMA

BMSHAC

LE MERIDIEN

5 STAR
FOOD PRODUCTION

65
KALE PREM KUMAR

BMSHAC

THE PARK

5 STAR
F&B SERVICE

66
SACHIN

BMSHAC

HYATT RESENCY

5 STAR
F&B SERVICE

67
KUMBAM RAJASHEKAR

BMSHAC

RADISSION BLU HYD

5 STAR
F&B SERVICE

68
KOUDAGANI MARUTHI

BMSHAC

RADISSION BLU HYD

5 STAR
F&B SERVICE

69
GUDI KIRANREDDY

BMSHAC

RADISSION BLE

5 STAR
F&B SERVICE

70
P AKSHAY KUMAR REDDY

BMSHAC

RADISSION BULE

5 STAR
FOOD PRODUCTION

71
KODAVATH VINOD

BMSHAC
TUSKER HILLS RESORT

5 STAR
FOOD PRODUCTION

72
YADA AJAY

BMSHAC

THE PARK

5 STAR
FOOD PRODUCTION

73
BAGGANI SHIVAKUMAR

BMSHAC

RADISSION BLUE HYD

5 STAR
FOOD PRODUCTION

74
JINNA DATTHU

BMSHAC
THE PARK

5 STAR
F&B SERVICE

75
PABBALA LAKSHMAN

BMSHAC
THE PARK

5 STAR
FOOD PRODUCTION

76
BURRAGADDA MANOJ KUMAR

PDHMCS
ITC KAKATIYA

5 STAR
F&B SERVICE

77
MADIGELA SHIVASAIKRISHNA

BMSHAC

ALOFT BANGALORE

5 STAR
FOOD PRODUCTION

78
MALLA SAI KUMAR

BMSHAC

NOVOTEL

5 STAR
F&B SERVICE

79
KESHAMGARI SAI KIRAN SAGAR

BMSHAC

GREEN PARK HYD

5 STAR
FOOD PRODUCTION

80
MANABOTHULA VENKATESH

PDHMCS

WORKING IN LE MERIDIAN

5 STAR
F&B SERVICE

81
GADILA RAKESH

BMSHAC

LE MERIDIEN

5 STAR
F&B SERVICE

82
KORE SAI KUMAR

BMSHAC

LE MERIDIEN

5 STAR
F&B SERVICE

83
CHANAGANI SAI KISHORE

BMSHAC

RADDISON BLUE

5 STAR
FOOD PRODUCTION

84
CHETKURI RITHESH

PDHMCS

THE PARK

5 STAR
FOOD PRODUCTION

85
DUMPETI RAKESH

PDHMCS

THE PARK

5 STAR
FOOD PRODUCTION

86
ISAAC NEWTON NALLAGANGULA

PDHMCS
THE PARK

5 STAR
FOOD PRODUCTION

87
MADASU MANOJ

PDHMCS

THE PARK

5 STAR
FOOD PRODUCTION

88
ANDE SRI RAM

DHO

FAIR FILLED MARRIOT

5 STAR
FOOD PRODUCTION

89
MARIA GORETTI DCRUZE

DHO

HYATT PLACE

5 STAR
F&B SERVICE

90
MOKARA SUNIL

DHO
AVASA

5 STAR
F&B SERVICE

91
NITHIN RAJ VANGA

DHO
HYATT PLACE

5 STAR
F&B SERVICE

92
PASUPULETI VENKATA SWAMY

DHO
FAIRFEILD BY MARRIOTT

5 STAR
FOOD PRODUCTION

93
PILLALA VIJAY KUMAR

DHO
FAIRFEILD BY MARRIOT

5 STAR
FOOD PRODUCTION

94
RAMAVATH DATHU

DHO
MARIGOLD

5 STAR
F&B SERVICE

95
GUBBALA SARITHA

EDHMCS

ITC KOHINOOR

5 STAR
FOOD PRODUCTION

96
MINNAPURAM RAJESH

EDHMCS

HYATT PLACE

5 STAR
F&B SERVICE

97
BHUVAKAR ANIRUDH

PDHMCS
NOVOTEL

5 STAR
F&B SERVICE

98
T PAVANI

PDHMCS

GREEN PARK HYD

5 STAR
F&B SERVICE

99
N SAI PRASAD REDDY

PDHMCS

LE MERIDIEN

5 STAR
F&B SERVICE

100
PARVATHAREDDY LOHIT REDDY

PDHMCS
LE MERIDIEN

5 STAR
F&B SERVICE

101
PERURI PAVAN

PDHMCS

NOVETEL

5 STAR
F&B SERVICE

102
PIDUGU VENKATA YASWANTH

PDHMCS

THE PARK

5 STAR
FRONT OFFICE

103
RAHUL KUMAR SINGH

PDHMCS

RATHADEEP WAREHOUSE

5 STAR
FRONT OFFICE

104
VAISHNAVI DINKAR MURKUTE

PDHMCS

SHERATON GRAND HYD

5 STAR
FRONT OFFICE

105
VAYILA USHA RANI

PDHMCS
FAIR FILLED MARRIOT

5 STAR
FOOD PRODUCTION

106
AVULA AJAY BRAHMA REDDY

PDHMCS
MARRIOT KOCHI

5 STAR
F&B SERVICE

107
PERI VENKATESHWAR REDDY

PDHMCS

SAROVAR GROUP

5 STAR
F&B SERVICE

108
PUNATI NIKHIL CHOWDARY

PDHMCS

THE PARK

5 STAR
F&B SERVICE

109
S SARATH KRISHNAN

PDHMCS

MARRIOT KOCHI

5 STAR
F&B SERVICE

110
SANKILI MAHESH

PDHMCS

RADISSION BLU

5 STAR
F&B SERVICE

111
SANOOP K P

PDHMCS

MARRIOT KOCHI

5 STAR
F&B SERVICE

112
SUKKAMETTI SANTOSH REDDY

PDHMCS

AVASA GREEN PARK

5 STAR
F&B SERVICE

113
ACHAGONI NANDU GOUD

BMSHAC

ITC KOHANOR

5 STAR
F&B SERVICE

114
ADEPU MANOJKUMAR

BMSHAC

NOVOTEL

5 STAR
F&B SERVICE

115
DUDEKULA SUMANTH

BMSHAC

RADISSION BLE

5 STAR
F&B SERVICE

116
BOYAPALLY SOWMYA

BMSHAC

TAJ FALUGUMA FRONT OFFICE

5 STAR
FRONT OFFICE

117
GUNDA AVINASH

BMSHAC

taj krishna

5 STAR
FOOD PRODUCTION

118
GOLUSULA RAJU

BMSHAC

TAJ KRISHNA

5 STAR
FOOD PRODUCTION

119
INDURI SRAVAN KUMAR

BMSHAC

RADISSION BLE

5 STAR
FOOD PRODUCTION

120
KATIKIREDDI SATISH

BMSHAC

marriot

5 STAR
F&B SERVICE

121
KONETI KRISHNA VAMSI

BMSHAC

marriot

5 STAR
F&B SERVICE

122
MARAM REDDY PALLI SRI VAMSHI

BMSHAC

TAJ BANJARA

5 STAR
F&B SERVICE

123
BATTU VINAY

BMSHAC

MARRIOT

5 STAR
F&B SERVICE

124
KUSUMBA KARTHIK

BMSHAC

BGL - RADISSON BLU

5 STAR
F&B SERVICE

125
PAMPANA SHYAM SUNDER

BMSHAC

HYD - RADISSON BLU

5 STAR
FOOD PRODUCTION

126
RAFATH BAIG

BMSHAC

HYD - GREEN PARK HYD

5 STAR
F&B SERVICE

127
PANUGANTI VAMSHI KUMAR

BMSHAC

HYD - RADISSON BLU

5 STAR
F&B SERVICE

128
MAHANKALI SURENDRA PRADHANO

EDHMCS
LE MERIDIEN

5 STAR
F&B SERVICE

129
GUNDA VINITH REDDY

DHMCS

GREEN PARK HYD

5 STAR
F&B SERVICE

130
KALAGONI NARESH

PDHMCS

LE MERIDIEN

5 STAR
F&B SERVICE

131
MUTHYALA SANDEEP REDDY

PDHMCS

GOLKDONDA

5 STAR
FOOD PRODUCTION

132
BANDARU BHANU PRAKASH

BMSHAC

HAMSHIRE PLAZA

4 STAR

FOOD PRODUCTION

133
DEVINEDI VENKATA VAMSI SESHA SAI KUMAR

BMSHAC

WIND FLOWER

4 STAR

FRONT OFFICE

134
CHENREDDY NAVEEN REDDY

PDHMCS

SRI RIYANSIKA

4 STAR

F&B SERVICE

135
GORENTLA VASUDEV

PDHMCS

ELIXIR MUNNAR

4 STAR
FOOD PRODUCTION

136
SHAIK ZIAUAL ALI

BMSHAC

Lagoon resort

4 STAR

F&B SERVICE

137
GUDALA KRISHNA PRIYA

BMSHAC

DEMORA CALICUT

4 STAR

FOOD PRODUCTION

138
KANKIPATI ABHISHEK

BMSHAC

HOTEL DASAPALLA

4 STAR
F&B SERVICE

139
BUCHANNAGARI KARTHIK REDDY

DHO

MANASAROVOUR TIRUPATHI

4 STAR
F&B SERVICE

140
KUMMARI DURYODHANA

DHO

MANASAROVOUR TIRUPATHI

4 STAR

FOOD PRODUCTION

141
YAMADALA JITHENDRA PRASAD

EDHMCS

STERLINGS OOTY

4 STAR

F&B SERVICE

142
SANTHOSH KUMAR SAMSON

EDHMCS

DREAM VALLEY

4 STAR

FOOD PRODUCTION

143
SERI SRINATH REDDY

PDHMCS

ELIXER RESORT

4 STAR

F&B SERVICE

144
GEDDHARA SRINIVAS

BMSHAC

SITARA GRAND

3 STAR

FOOD PRODUCTION

145
BAGGI MOHAN KUMAR
BMSHAC

SPICE JET AIRLINES

AIRLINES

CABIN CREW

146
APPALA PAVANI

BMSHAC

INDIGO AIRLINES

AIRLINES

CABIN CREW

147
BAIRAMONI BHARATH

BMSHAC

SODEXO

CHAIN LINK RESTAURENT

F&B SERVICE

148
ADULA SAI SRIKAR

BMSHAC

SODEXO

CHAIN LINK RESTAURENT

F&B SERVICE

149
PARASA KIRAN SAI SITARAM

BMSHAC

SODEXO

CHAIN LINK RESTAURENT

F&B SERVICE

150
CHINNAPILLA KARTHIK GOUD

BMSHAC

SODEXO

CHAIN LINK RESTAURENT

F&B SERVICE

151
CHINTAKAYALA YAJNESH

BMSHAC

SODEXO

CHAIN LINK RESTAURENT

F&B SERVICE

152
HANUMANTHU TEJASH

BMSHAC

AMB

CHAIN LINK RESTAURENT

F&B SERVICE

153
BALANNAGARI SAMYUKTA REDDY

BMSHAC

DOMINOS

CHAIN LINK RESTAURENT

F&B SERVICE

154
KANCHARLA RAVI TEJA

BMSHAC

DOMINOS

CHAIN LINK RESTAURENT

F&B SERVICE

155
VANKIDI NAGARAJ

BMSHAC

KFC

CHAIN LINK RESTAURENT

F&B SERVICE

156
P VAMSHIDHAR REDDY

BMSHAC

TIPHY STORY BAR

CHAIN LINK RESTAURENT

F&B SERVICE

157
MUDRABOYINA VINEESH

BMSHAC

LSGSKY CHEF

CHAIN LINK RESTAURENT

F&B SERVICE

158
PATLLOLA JAGADEESHWAR REDDY

BMSHAC

MRS HOSPITALITY

CHAIN LINK RESTAURENT

F&B SERVICE

159
THADURI SAI PRAKASH

DHO

SODEXO

CHAIN LINK RESTAURENT

FOOD PRODUCTION

160
SIRIPURAM SHIVA PRASAD

BMSHAC

CAFÉ GLIICK

CHAIN LINK RESTAURENT

F&B SERVICE

161
CHILUVERU SRIKANTH

BMSHAC

MUDHU RUCHI RESTAURANT

CHAIN LINK RESTAURENT

F&B SERVICE

162
GIRIMATTAM RAHUL RISHIKANTH

BMSHAC

spicejet

CHAIN LINK RESTAURENT

FRONT OFFICE

163
ESARAPU DEVENDER GOUD

BMSHAC

DOMINOS

CHAIN LINK RESTAURENT
F&B SERVICE
164
SALLARAPU ANUSH REDDY

BMSHAC

TIPSY STORIES

CHAIN LINK RESTAURENT

F&B SERVICE
165
POLISETTI GNANA RAKESH

BMSHAC

RESTO HOTEL

CHAIN LINK RESTAURENT

F&B SERVICE
166
BOLLAM ASHRITH

BMSHAC

SODEXO

CHAIN LINK RESTAURENT

FOOD PRODUCTION
167
VENGALA VISHWAS

BMSHAC

TYPSY STORIES

CHAIN LINK RESTAURENT

F&B SERVICE
168
GOVINDU MAHESH

BMSHAC

VOILA GOURMET

CHAIN LINK RESTAURENT

FOOD PRODUCTION
169
BONDAPALLI UMA KRISHNA MOHAN

BMSHAC

VOILA GOURMET

CHAIN LINK RESTAURENT

FOOD PRODUCTION

170
RAVI KUMAR KHANDAVALLI

DHO

SODEXO

CHAIN LINK RESTAURENT

FOOD PRODUCTION

171
GUNJI GOPALAKRISHNA

PDHMCS

KFC

CHAIN LINK RESTAURENT

F&B SERVICE

172
VEMUNURI PAULSON RAJ

BMSHAC

TIPSY STORIES
CHAIN LINK RESTAURENT

F&B SERVICE

173
ADUNURI VENKATESH

BMSHAC

SODEXO

CHAIN LINK RESTAURENT

FOOD PRODUCTION
174
BANDARI RAJ KUMAR

BMSHAC

STAR BUCKS

CHAIN LINK RESTAURENT

F&B SERVICE


175
ETHAKOTA GOPI KRISHNA
NISHANT SINGH

BMSHAC
VOILA GOUEMET

CHAIN LINK RESTAURENT

FOOD PRODUCTION

176
NISHANT SINGH

BMSHAC

CAFE COFFEE DAY

CHAIN LINK RESTAURENT

F&B SERVICE
177
PUTTI SRIKANTH

BMSHAC

ROAST STORY CAFE

CHAIN LINK RESTAURENT

F&B SERVICE

178
MADASU VINAY KUMAR

BMSHAC

SODEXO

CHAIN LINK RESTAURENT

FOOD PRODUCTION

179
PAITHARA NAGARAJU

DHMCS

SODEXO

CHAIN LINK RESTAURENT

FOOD PRODUCTION

180
BRAHMANDLA PALLI DINESH

DHMCS

SODEXO

CHAIN LINK RESTAURENT

FOOD PRODUCTION

181
PULIPATI MURALI KRISHNA

DHMCS

SODEXO

CHAIN LINK RESTAURENT

F&B SERVICE

182
DADI RUPA LAKSHMI

DHO

HARD ROCK

CHAIN LINK RESTAURENT

F&B SERVICE

183
KURUVA MAHESH

DHO

HARD ROCK

CHAIN LINK RESTAURENT
F&B SERVICE
184
THATIPAMULA SAI VIKAS GOUD

BMSHAC

BYJUS

CORPORATE COMPANY

F&B SERVICE
185
VEPURI PRAVEEN

BMSHAC

INDIAN MONEY

CORPORATE COMPANY

FRONT OFFICE
186
SHAIK UMAR KHAYYUM VALI

BMSHAC

KETTO ORGANICATION

CORPORATE COMPANY

FRONT OFFICE

187
GONAM VAISHNAV KUMAR

PDHMCS

APOLLO

HOSPITAL

HOUSE KEEPING