From Chairman Desk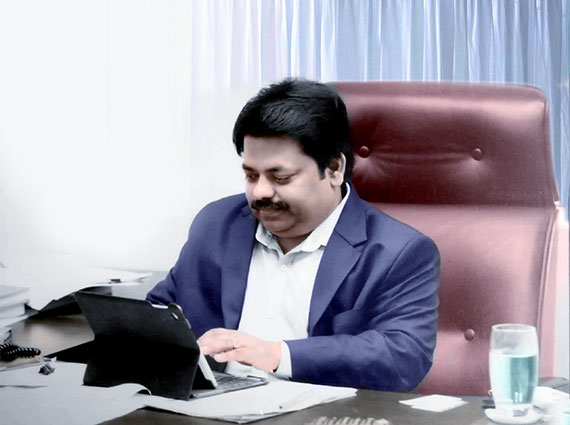 Dear Students,
"Education is the harbinger of human development, prosperity, and growth".
We believe in unlocking the potential through learning, helping the students to maximize their skills and talent. Chennais Amirta aims to groom high caliber hospitality professionals and set a benchmark in the hospitality academics across the world.
As Dr. A.P.J. Abdul Kalam concentrated on youngsters to make a flourishing India, The institution also has taken his words to trigger out the talents of young Students by bringing out their hidden potentialities and developing the important qualities of the Hospitality Industry as to assure them a dignified and respectful life in the society
The world-class extravagant infrastructure, industry experienced lecturers, encompass to the needs of the students and shape them equipped to be entrepreneurs and shine in the field of hotel industry.
I welcome you all to this specialized Industry -oriented academic temple of learning and congratulate you for making the right choice
As you start this new journey in life, may every day hold wonderful experiences…. I wish all success and happiness in your future endeavors.
Boomee Naathan,
Chairman
Chennais Amirta International Institute of Hotel Management Private Limited.
From CEO
I am indeed proud and extremely happy to be a part of this prestigious and wonderful organization, strongly lead by our Chairman Shri Boominathan ji who is our Guru and Mentor. He leaves no stone unturned in his continuous and energized efforts to impart his knowledge to our students, turning them into Successful Hoteliers with a commitment !! To our fellow recruiters, we assure you that each and every student carries with them the strong value of the profession, intuition for quality and zeal to success.
Chennais Amirta is induced by proficient employees with a passion for work and identifying talent to create the ambience in pursuit of Excellence. Leading the budding Ambassadors of the Hotel Industry and forwarding Chennais Amirta as an International brand, we have fulfilled the dreams of thousands of students with the right placement for the right candidate, nurturing them into socially aware, responsible and matured citizens of our country.
Mr.Samir Kumar Sharma
CEO