The first name which comes to the mind of any aspiring student when asked about the Best Hotel Management Institute in Chennai is "Chennais Amirta International Institute of Hotel Management".
Chennais Amirta has been very much successful in providing the right career opportunity to the students, primarily because our courses are fully designed with Industry Oriented Practical classes.
We aim to groom high caliber hospitality professionals and set a benchmark in the hospitality academics across the world. All our courses follow a contemporary, international curriculum of the highest standard.
From Principal's Desk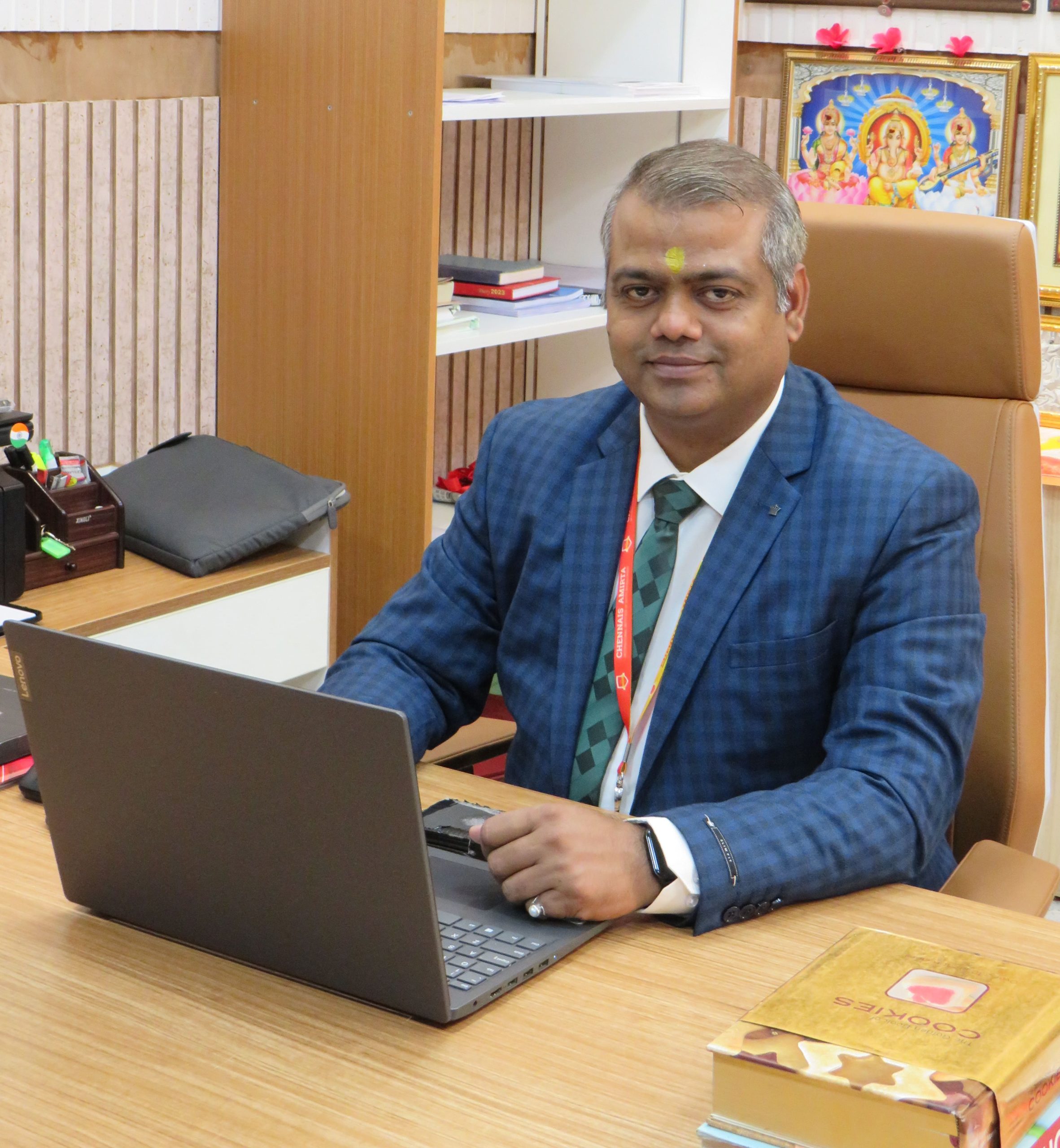 It is my pleasure to welcome you to Chennais Amirta International Institute of Hotel Management, Chengalpattu is an Institution under the "MEENAKSHIAMMAN EDUCATIONAL RESEARCH INSTITUTE & TRUST" (MERIT). CAIIHM, CGL has set itself a Vision of "Leadership in Quality Skill Education, Interdisciplinary Research & Innovation, With A Focus on Sustainable and Inclusive Technology".
The evolution of the institute over the past thirteen years has witnessed a strong blend of state-of-the-art infrastructure and intricately intertwined human resources committed to providing professional education with a thrust on creativity and innovation. The motivating environment in CAIIHM, CGL for knowledge assimilation, generation, and dissemination with a sense of social responsibility, human values, and concern for social commitment has carved a niche for itself among the best Professional institutes.
Specialprominence is givento Outcome Based Education (OBE) and Experiential Learning. The academic activities concentrate on helping the students to gain an excellent theoreticaland practical knowledge base and the development of skills to implement them. We are constantly reviewing our facilities to update and improve while making sure that students gain work skills, analytical frameworks, entrepreneurial skills, and interpersonal and communication skills.
Multifunctional equipment, Cleaning & Hygiene, a Large Area of various Production labs, Service labs, Housekeeping, Front Office Labs, Bartending Lab, and Fruit and Vegetable Carving, Transport Systems, Training &Placement Cell, and Green Infrastructure and Management, based on the institutional strength, with an emphasis on creating a USP as an institute.
CAIIHM, CGL has established, strong Industry links andover 100+Hotelsthat have placement engagements around the globe, which helpsprofessionalsto involve in developmental activities with the college. The companies include Heritage Hotels in India along with ITC Luxury collection, ITC Welcome, The Oberoi, Leela, The Lalit, Movenpick, Shangri-La, Marriot, Hilton, Radisson, Hyatt, Holiday Inn, Courtyard by Marriot, Business Hotels, Resorts, etc.
There is also ample scope in co-curricular and extracurricular activities at CAIIHM, CGL wherethe Learners are encouraged to show their talents. CAIIHM ensures that the Learners prove themselves to be not only well-qualifiedprofessionals but also very responsible and ideal citizens of our country.
In CAIIHM, CGL, it is believed and practiced that excellence is a continuous process, and in pursuit of this, the institute has made deep enrolment into contributing world-renowned and celebrity Chefs, successful entrepreneurs, competent leaders, innovative food technocrats, and researchers.
"All the power within you; you can do anything and everything, believe in that; don't believe that you are weak, stand up and express the divinity within you."
………………Swami Vivekanand

Ajay Pratap Singh
Principal
Chennais Amirta International Institute of Hotel Management.
25+
Years of Teaching Experience
160+
National / South Indian Medals
International IET 2022
Industrial Exposure Training in National & International properties is a 6-month intense internship program which enhances the students' knowledge, skills and exposure. Students are selected only on AAA (Attendance / Attitude / Academics) performance and sent for internships in cities like Bengaluru, Chennai, Hyderabad, Goa, Mumbai, Kochin etc & countries like Mauritius, Malaysia, Thailand, Singapore, Dubai, Kuwait etc.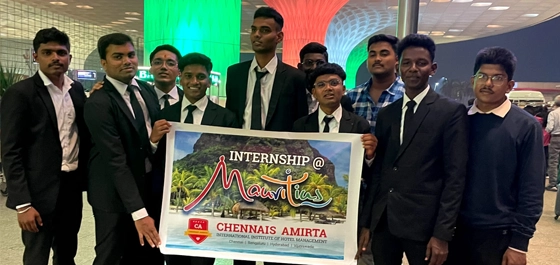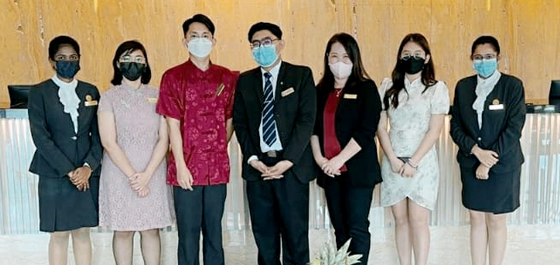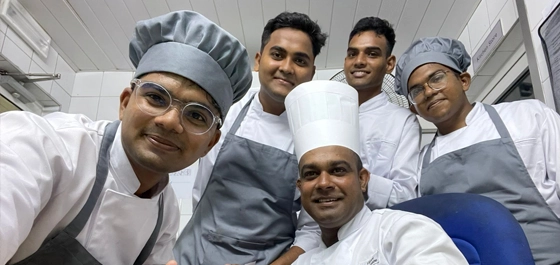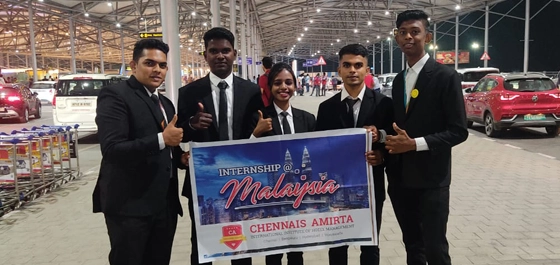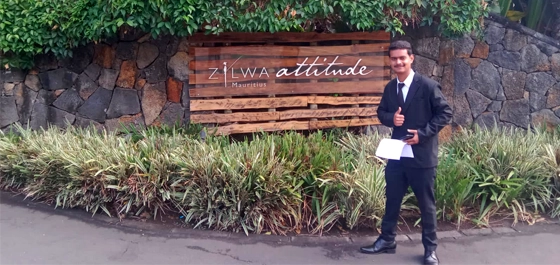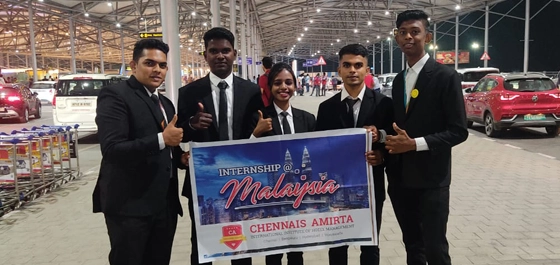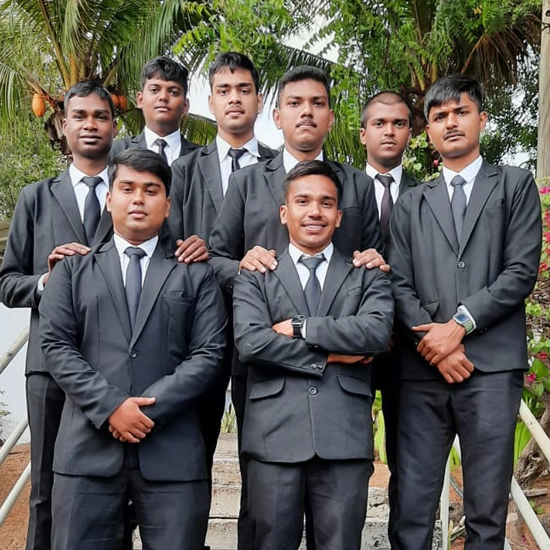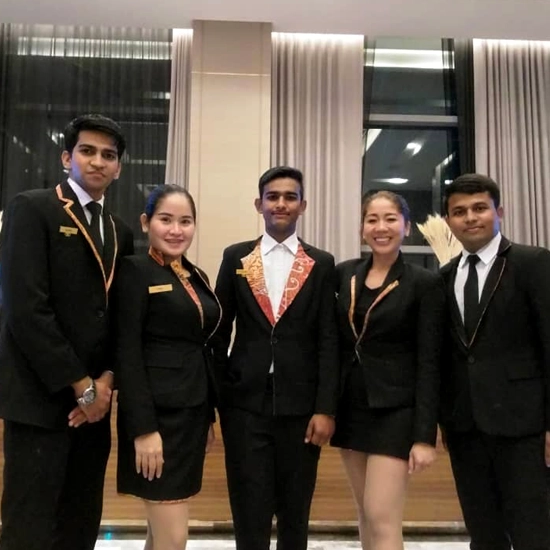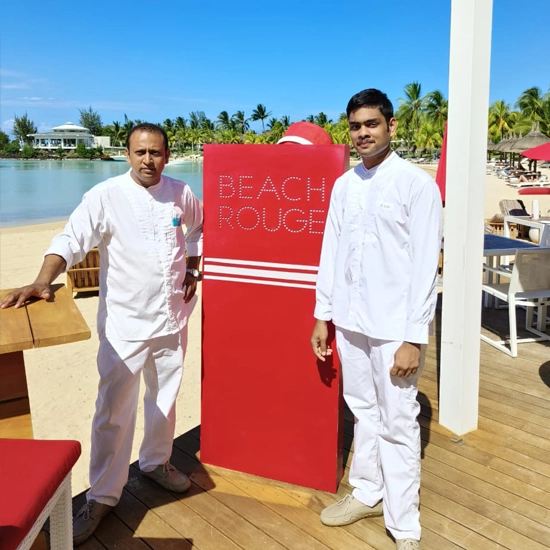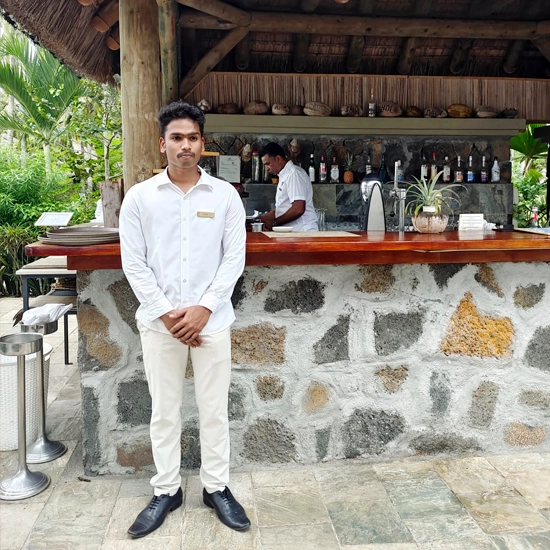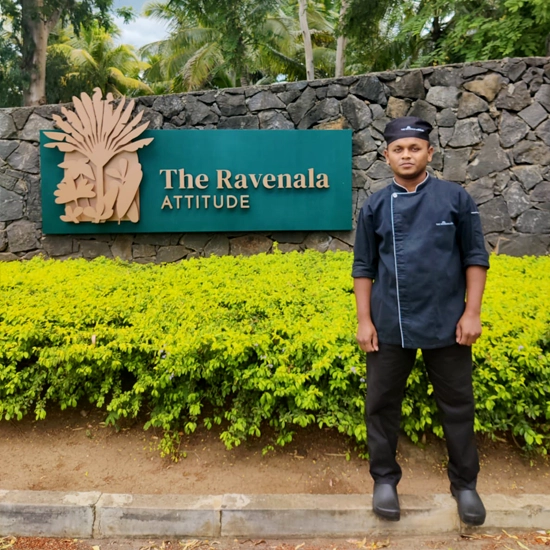 Part Time Placement 2022 – Chengalpattu Campus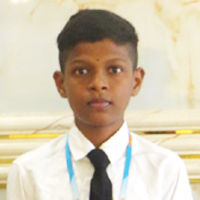 SIRANJEEVI J
DFP
RANGA REGIDENCY
Salary: 6000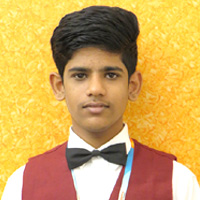 KANNAN
DCHA
KALAYAN GRAND
Salary: 6000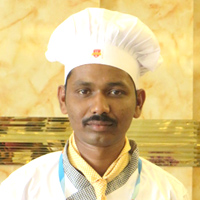 SOWNDAR
DHO
VASANTA BHAVAN
Salary: 10000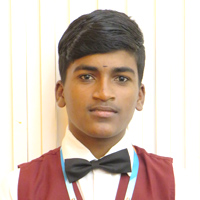 POTRI SELVAN.V
DCHA
RANGA REGIDENCY
Salary: 6000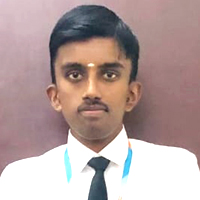 ARIVAZHAGAN S
DCHA
KALAYAN GRAND
Salary: 6000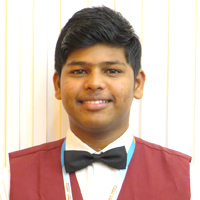 JAGATHISHWARAN R
DCHA
KALAYAN GRAND
Salary: 6000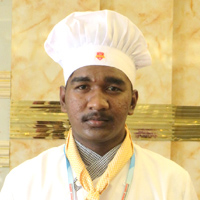 KISHORE KUMAR A
DHO
VASANTA BHAVAN
Salary: 10000
MAHESWARI
DFP
VASANTA BHAVAN
Salary: 10000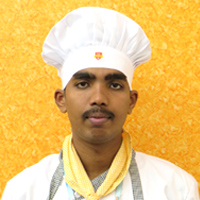 MANOJ
DHO
DOMINOS
Salary: 9000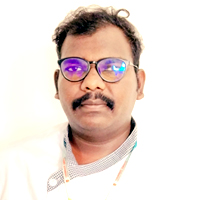 KEERTHIVASAN A
DHO
Adyar ananda bhavan
Salary: 10000
Our Infrastructure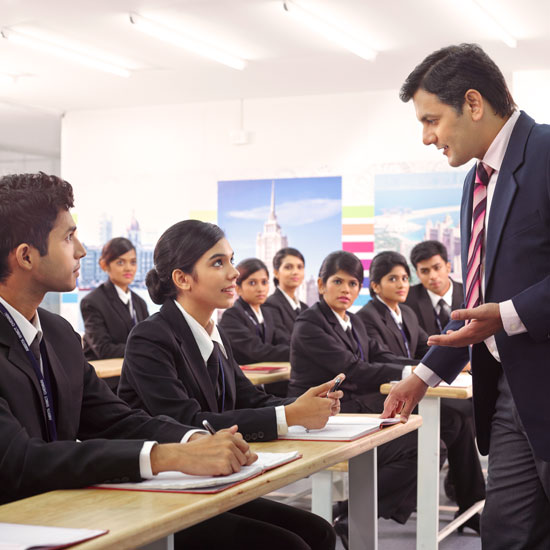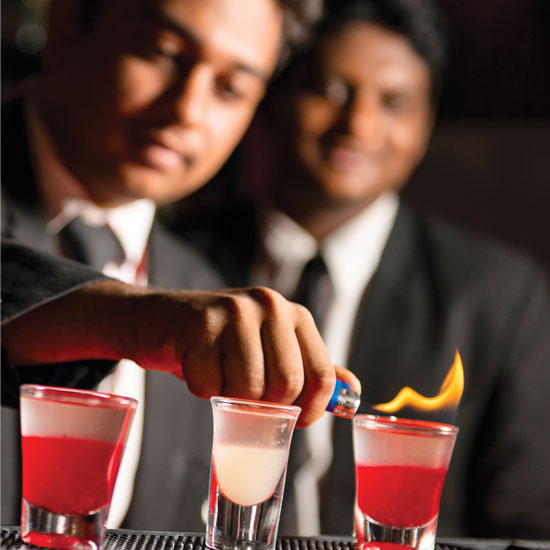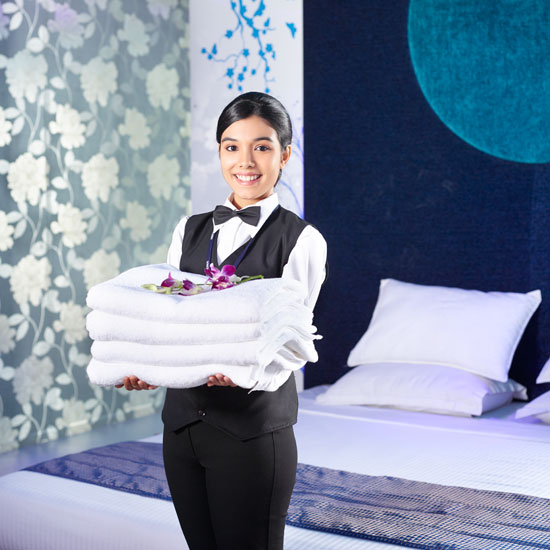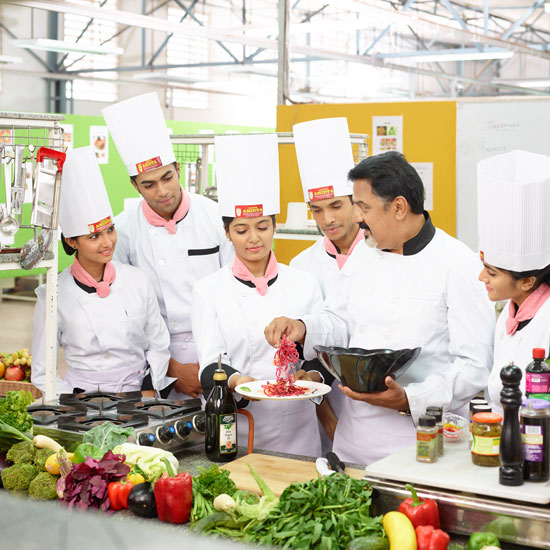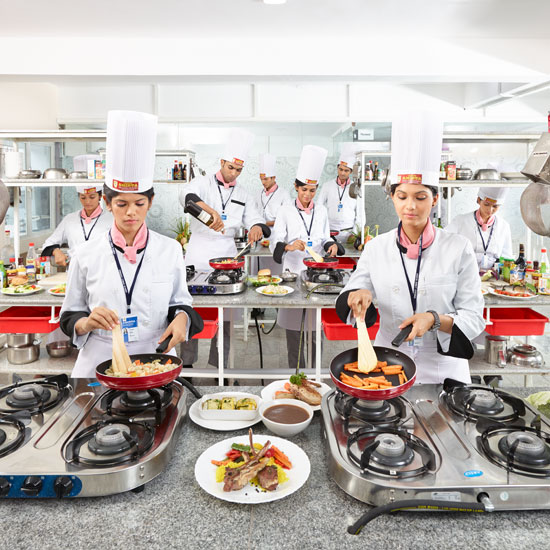 Latest Events @ Chengalpattu Campus
Students Testimonials
360° Walkthrough of Chennai campus
Faculty & Staff
Students' Life @ Chennai Campus
Proud Students Speak
Chennais Amirta's 'Success formula' lies in our passion and pursuit of excellence through the highest levels of educational techniques with a relentless and untiring obsession towards educating the students. This spirit rings through the heart of every student of Chennais Amirta, making them differentiate from other graduates of the hospitality sector.
The world-class extravagant infrastructure, industry experienced lecturers, ever generous management team have patiently catered to the needs of the students and made them equipped to be entrepreneurs and shine in the field of hotel industry.