CULINARY LAB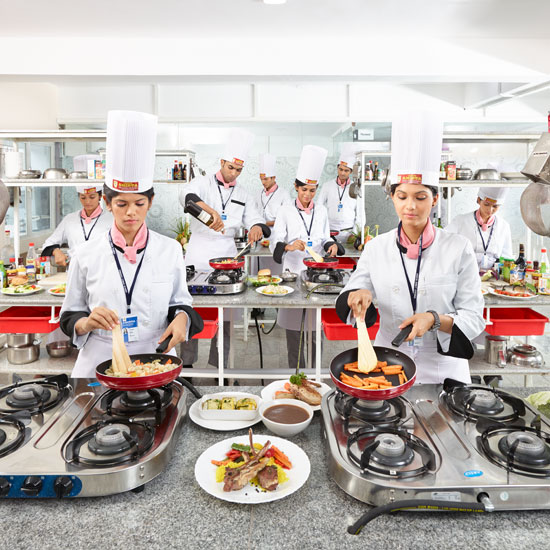 Our culinary lab is fully equipped with indigenous and imported equipments which give the real feeling of the central kitchen of a 5-Star Hotel.
Here students are exposed to identify the equipments and ingredients, different methods of cooking, basic culinary arts, etc. The kitchen branches out into divisions namely hot section and cold section which is featured with Griller, Microwave oven, Tandoor Pot, Toaster, Blast Chillers, Piloted range, Refrigerators etc. This culinary lab provides not only demo for real life but also cooking abilities and pressure handling capability of every student involved in the program.
We have an extremely modern and spacious kitchen with display of nutritious value of food, so as to design the menu as a balanced diet.
The students are trained in :
Identification of equipment and ingredients
Methods of Cooking
Basic Culinary arts
International Cuisines
Quantity preparations
Flambe dishes