Bar Tending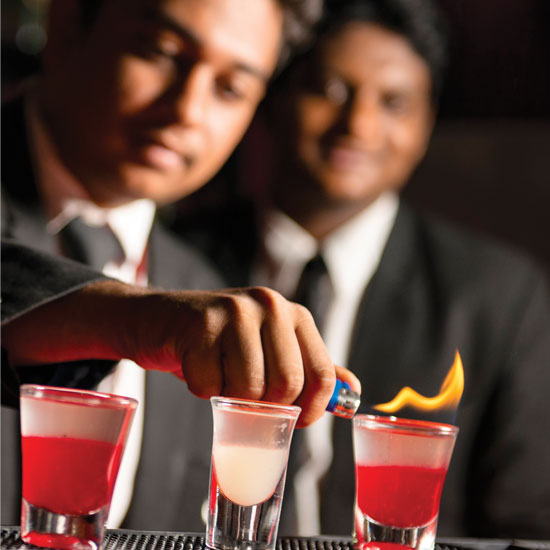 At Chennais Amirta, we have a fabulous bar with dazzling, luminous, and radiant light which creates an igneous ambience, which is well equipped with all required bar equipments and glass wares. The bar is brigades into 3 parts. They are Front Bar, Back Bar and Under Bar.

Our passionate and experienced staff will give you the best skills and confidence you need to work in the bar. Students are trained to cover everything they need to know from tapping kegs and pouring beers to make cocktails and providing all customer services. You can learn all basic skills needed to work in the bar. Our training philosophy is to give our students both practical and hand experience as best way to learn to do yourselves.

The Chennais Amirta bar has dazzling, Luxurious and radiant lighting which creates a world class ambience. The bars are well equipped and brigades onto 3 parts- Front bar, back bar and under bar. The students will be taught activities like.
Juggling and Flaring
Cocktail preparation and presentation
Mock tail preparation and presentation