HOSPITALITY & TOURISM INDUSTRY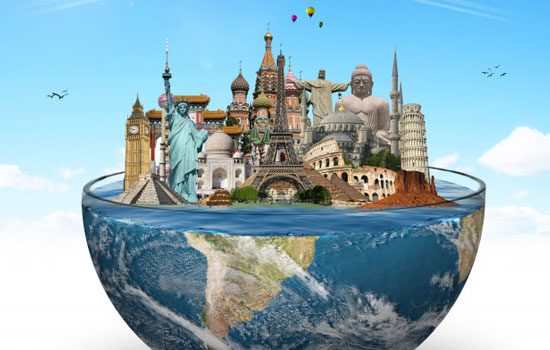 In the Annals of History "Tourism" in India ,flourished to a great height with the advent of Globalization in India in the year 1991. Globalization and Technology has given a new dimension to all the sectors of business especially towards the Hospitality Industry.
Today, businesses in the Hospitality industry, can generally be divided into four categories:
Accommodation
Food & Beverage
Recreation
Travel & Tourism
Every category under the umbrella of the term "hospitality" further contains many different sub-sector and operators. While all sectors are interconnected and reliant on each other, each one of them is unique in its own way.
Hotel management is one of the lucrative and promising career options of the present-day scenario. Below mentioned are some of the statistics that define the demand for Hotel management in India.
Tourism in India accounts for 9.6 percent of the GDP and is the 3rd largest foreign exchange earner for the country.
The tourism and hospitality sector's direct contribution to GDP in 2016, was US$ 71.53 billion.
The hotel management salary in India is also really attractive and satisfactory in nature.
According to the 2016 Trends & Statistics survey by the British Hospitality Association (BHA), around 1.9 million people now work in the industry.
10 REASONS WHICH SUBSTANTIATE THAT HOSPITALITY JOBS ARE GREAT
1.There is never a dull moment
Having a job in the hospitality industry means that you get to have a wide range of opportunities at work. Hence, you never stop learning and you never stop growing.
2.It's creative
As well as being a people-oriented industry, hospitality is creative. You are creating a product — be that food, drink, or an experience and there's always scope to dream up new ways of making it more enjoyable for your customers.
3.It opens a door to the world
Every country in the world has a hospitality industry, and the skills you learn here are readily transferable, meaning that a career in hospitality can very easily be the key to discovering new countries, new culture and new people.
4.There's no need to get stuck
There is such enormous scope within the hospitality industry that there's never any need for you to get stuck in one position.
5.You can take on early responsibility
Just as there is the potential for rapid horizontal movement, you can also make your way up the ladder very quickly in hospitality.
6.Work anywhere
According to a report from STR Global in 2012, there are over 187,000 hotels in the world with 17.5 million rooms to be serviced! You can move to any city, town or small suburbia and find a job looking for your experience.
7.It's one of the world's fastest growing industries
According to the World Travel and Tourism Counsel's Economic Impact Report, the travel and tourism industry added 7.2 million jobs globally in 2015 while contributing more than $7.2 trillion (in U.S. dollars) to the world's gross domestic product.
8. You don't have to settle for low pay
Sure, entry-level hospitality jobs may not pay much more than minimum wage, it's pretty easy to advance from your first position into one with greater responsibility (and thus a larger salary) fairly quickly if you're willing to work hard to prove your worth to your employer.
9.You get to feel loved and appreciated
From going out of your way to help hotel guests to simply smiling and greeting restaurant goers, you will always savor that lovely feeling that you get from knowing that you just made someone's day.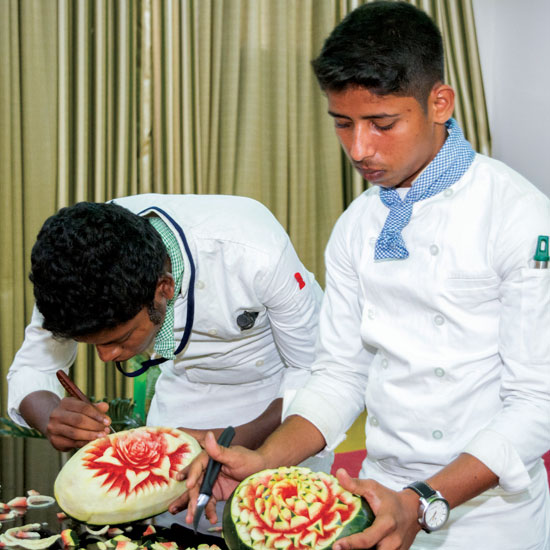 10. You get to express your own creativity at work
From going out of your way to help hotel guests to simply smiling and greeting restaurant goers, you will always savor that lovely feeling that you get from knowing that you just made someone's day.
You get to let your own personality and your own unique style shine through in the way you treat hotel guests as well as in the way your prepare and cook dishes.
The hotel industry has now become one of the most result-oriented fields in the country and worldwide. It's a fascinating profession, that encompasses a bright future. With this expansion of the hotels in the country, the requirement for the professionals has increased impressively. Therefore, you get a tremendous amount of job options after being graduated in the Hotel Management course as per the Job areas below:
Front office Management.
House keeping Management
Hospitality Accounting & Finance
Hospitality services in Navy, cruise, Hospitals and MNC's
Kitchen Management and Food Production.
Self-employment /Entrepreneur.
Food and Beverage Services
Carving Professionals
Travel and Tour Management.
Event Management
Airline catering.
Club and Bartending management.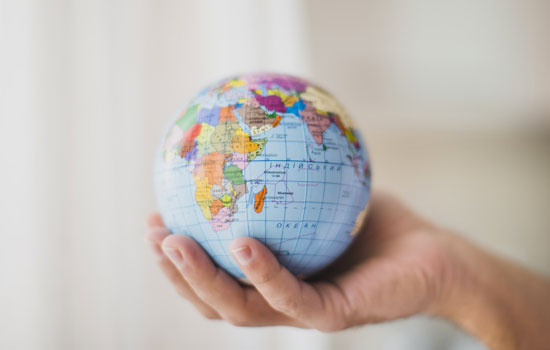 The Future of hospitality industry is bright and it is said that 1 in 10 people would be employed by hospitality industry in a couple of decades.
Why Wait?
Join Chennais Amirta International Institute of Hotel Management, to empower you with all necessary skills that are highly valued in the Hospitality Industry and embark on your bright career.