Restaurant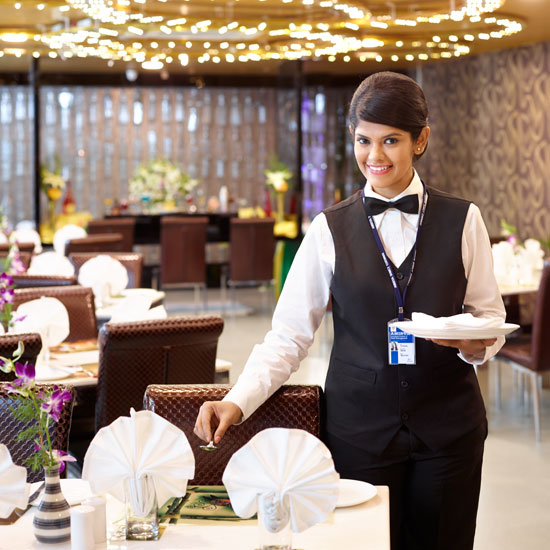 A contemporary restaurant competing to the international standards with two concepts fine dine and fast food restaurants with ample number of world class equipment's like cutlers, crockery, glassware is available in our institute.
In this restaurant, students gain knowledge that benefits them to pursue in the food service industry. Students are given training to manage the dining room operation or run a bustling kitchen. They are well trained to serve food industry based on the communication, leadership, management and with customer relation. They also check the food quality before serving to the customers. Here students are exposed to get both academic and experimental learning opportunities in management of restaurants.
Chennais Amirta has world class multi-cuisine restaurants within the campus for the students to experience and reach those standards.The restaurant consist of both fine dine and fast food facility with equipment like fine cutleries, crockery and glass wares.