NATIONAL & INTERNATIONAL COMPETITION
MEDAL WINNERS
At Chennais Amirta IIHM, We do not stop with teaching students; We create an impact by making industry experts.
Our Students have proven time and again that they are one of the best at every national / international competition that they participate.
All we need from the Students is their interest. We will take care of the rest.
Our expert faculty trains the interested students in the respective competition categories and prepare them mentally and skillfully to take over tough competition from the outside world in national / international competitions.
How does these competitions help our students ?
Winning is not the primary objective when our students participate in these renowned competitions. Below are the key benefits which every student gets from those competitions.
Students develop high confidence in their skills when they participate in external competitions.
They get an opportunity to meet the most experienced and top class chefs who come as jury for the competition. Industry's most reputed chefs are the jury in most of the competitions.
They get the expert advice for their presentation at the competition. The top chefs (jury) not only evaluate our students' work but also share their valuable inputs to our students.
During participation, our Students develop their knowledge base by observing other participants' ideas and presentation. Their learning increases multiple fold by observing the different perspectives of different participants from around the nation and various countries.
Above all, participation in these competitions adds more value to our students' resume while attending job interviews. These students stand tall among other job aspirants and Recruiters prefer candidates with additional credentials.
---
Delhi, India
15th CULINARY ART INDIA 2023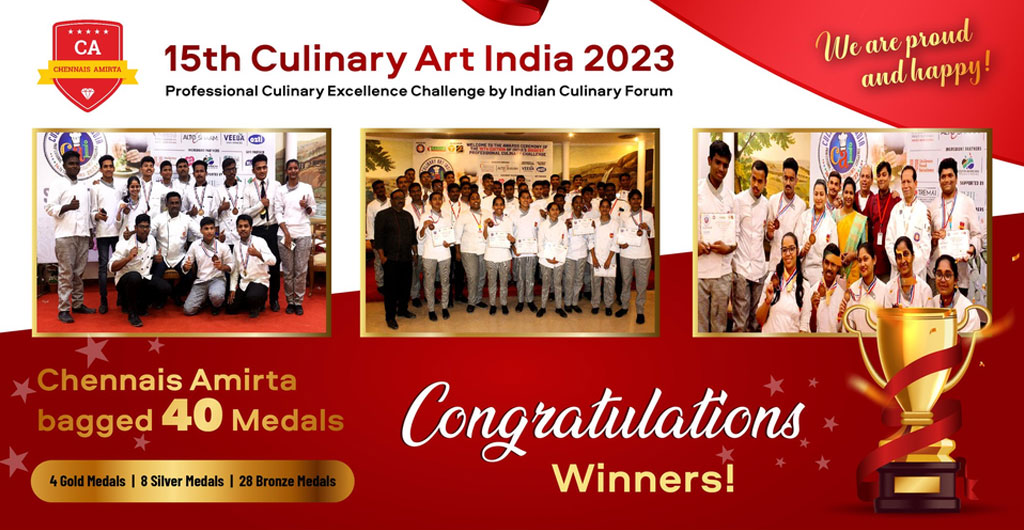 Bangalore, India
SICA 2022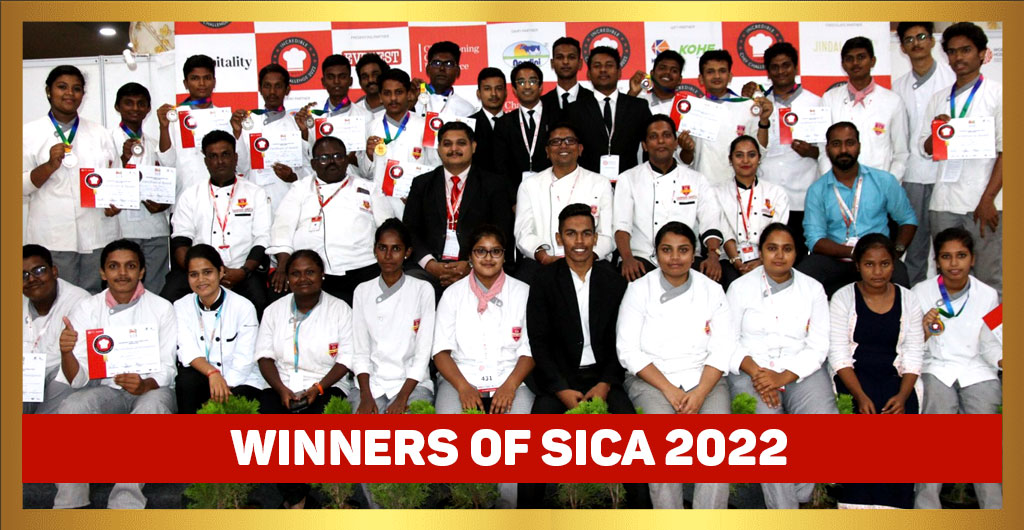 Colombo, Srilanka
CULINARY ART FOOD EXPO 2019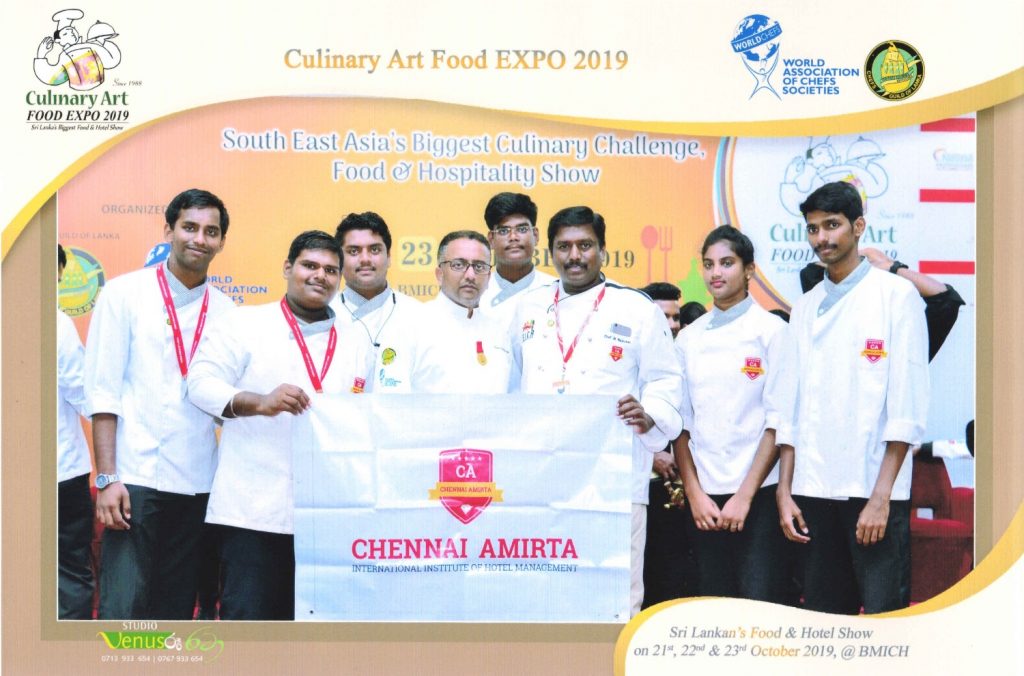 Kedah, Malaysia
KEDAH CULINARY COMPETITION 2019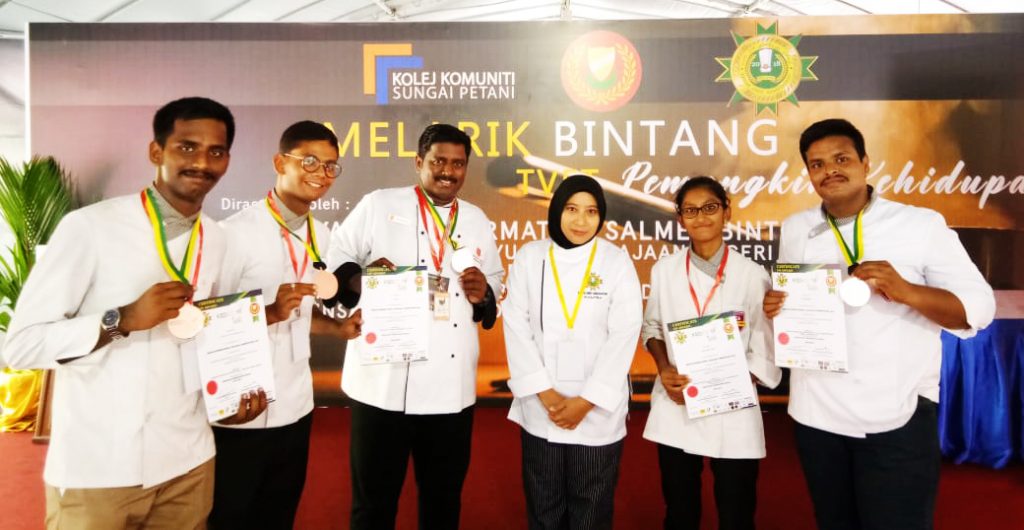 Melaka, Malaysia
MELAKA CULINARY CHALLENGE 2019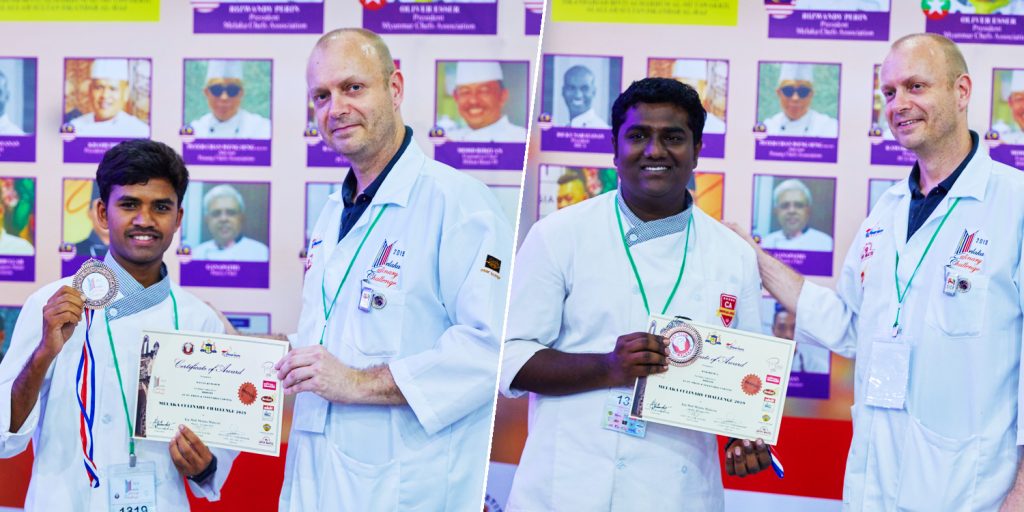 Greater Noida, India
INDIA INTERNATIONAL HOSPITALITY EXPO 2019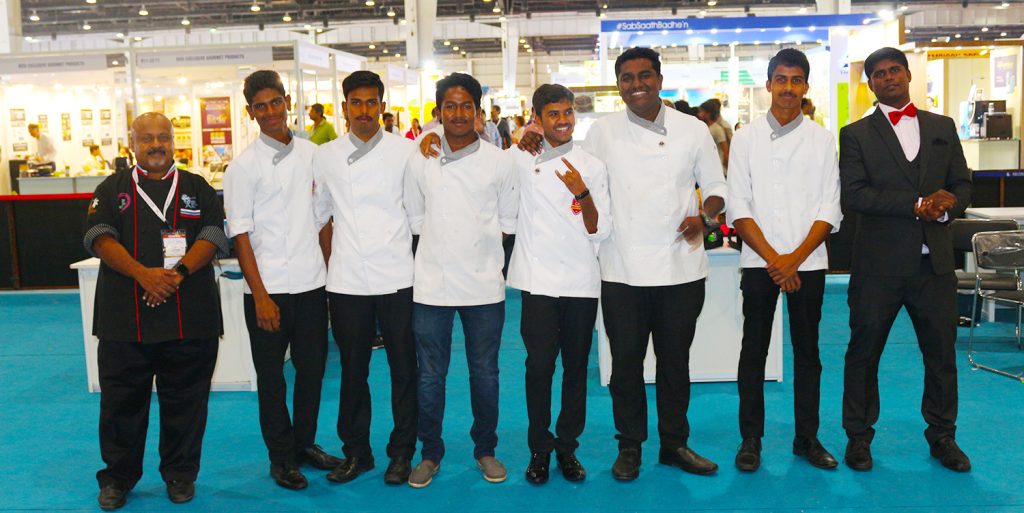 Bengaluru, India
GREAT INDIAN CULINARY CHALLENGE 2019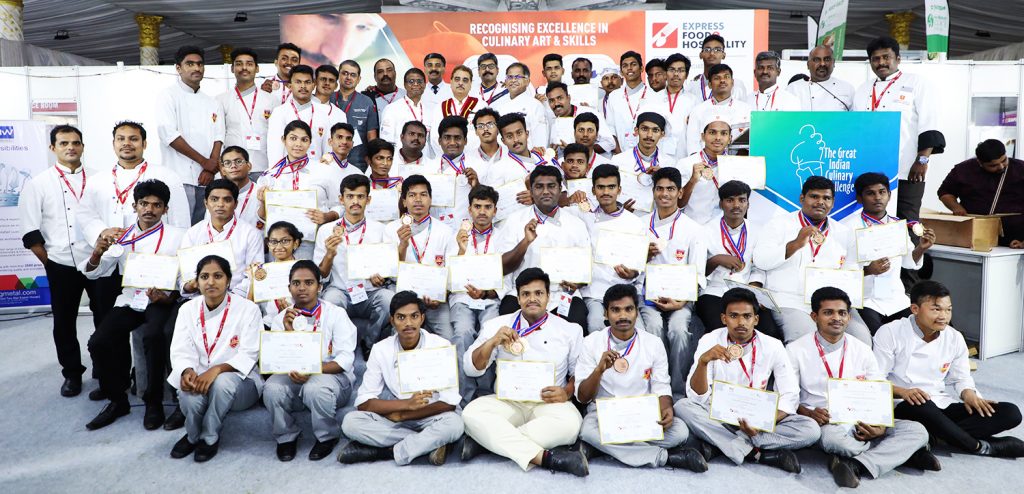 New Delhi, India
CULINARY ART INDIA 2019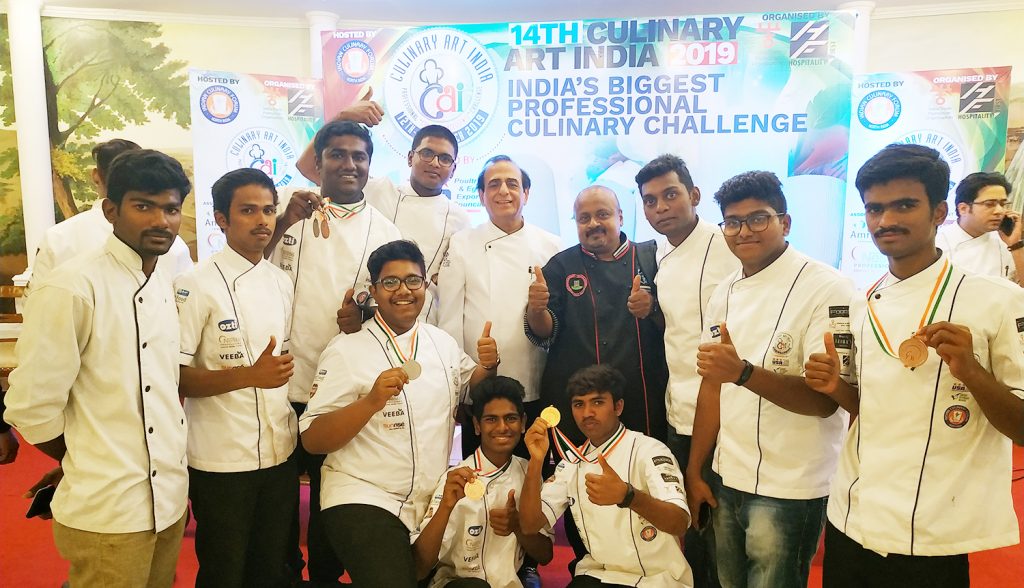 Bengaluru, India
SOUTH INDIA CULINARY CHALLENGE 2018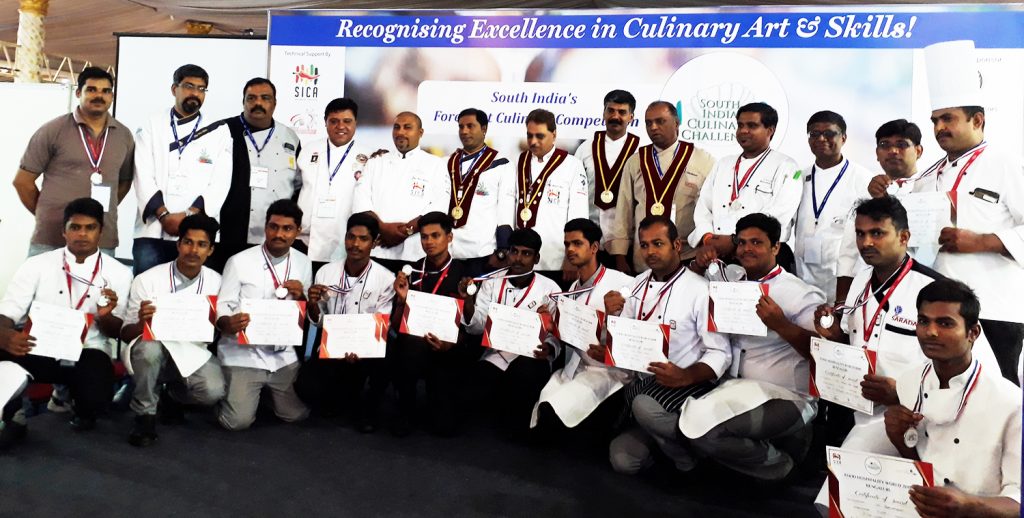 Bengaluru, India
ORGANICS & MILLETS 2018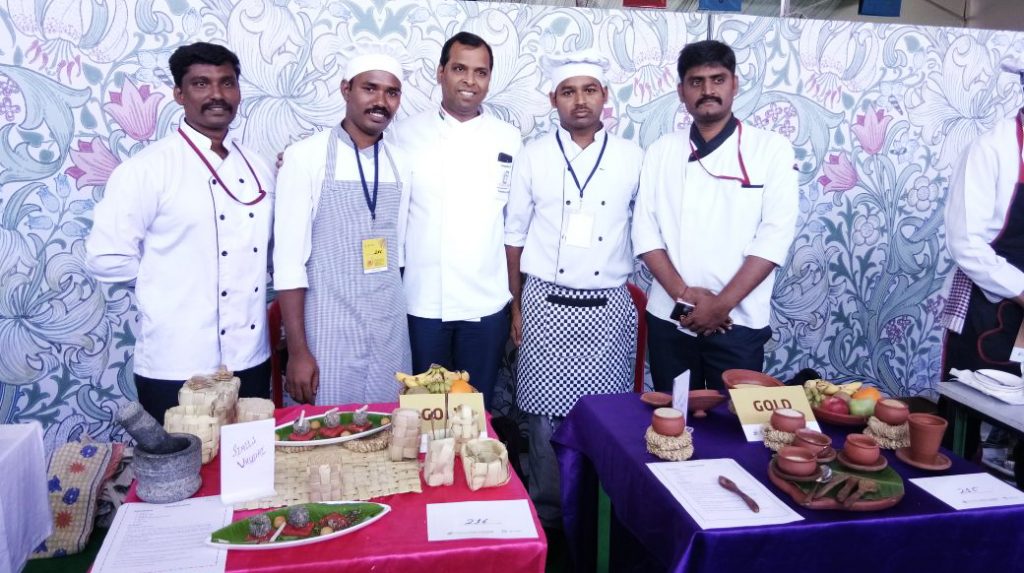 Bengaluru, India
SOUTH INDIA CULINARY CHALLENGE 2017