November 6, 2019
02 : 26 pm
Trainings and Placement are an integral part of any study. Hotel Management placement in Chennai, Tamil Nadu and other places depends on the reputation of college, university and how well the student has trained oneself to face the corporate world.
Hotel Management Placement Opportunities
Once you have completed your hotel management course from a recognized college, you will get job in renowned Star Hotels and start your career in the hotel industry. Few of the most reputed hotels in India are Taj Group, Oberoi Hotels, ITC, Jaypee Group, and Hilton Group, Leela, etc. Salaries in any job profile in the hotel industry vary as per the experience as well as the expertise of the individual involved.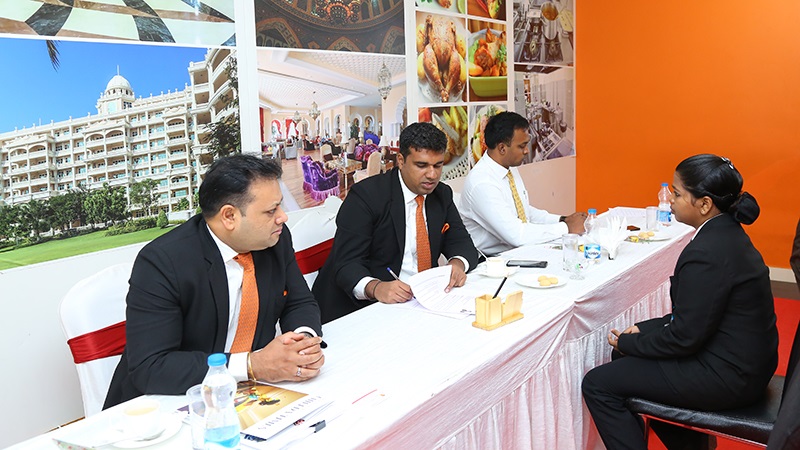 Practical sessions make the student to get the hands-on experience. If you excel in your studies, during campus placements, the companies may recruit you directly in a managerial post like the assistant manager in Food and Beverages. You get a promotion in a year or two, depending on your performance. Most important skill communication and an urge to do hard work and even over time.
Get your preferable job through Hotel Management Placement in Chennai, Tamilnadu:
Industrial exposure training is provided to the student towards the completion of their course. Our institute aims at imparting and developing specific skills for the purpose of attaining excellence in specialized jobs. It's improving the skill of a trainee to acquire experience for hotel management placement. In Chennai, Tamil Nadu, the numbers of hotels, resorts have increased, to accommodate the huge traffic of domestic and international tourists. As more star properties are opening considerable number of hotels and resorts in tier-2 and tier-3 cities as well, the demand for trained hotel management professionals is huge. Candidates willing to travel can apply jobs in hotel management at cruise ships and aviation sector too.
Hands-on experience for more strong knowledge:
Apart from giving the students to test out the theoretical concepts learned in the classroom, the practical experience definitely gives an insight into the working of the real organizations. This helps students to explore career opportunities in their areas of interest and appreciate inter-linkages among different functions and develop a realistic managerial perspective about the entire organization.
If there is one sector that has consistently performed well over the last decade, it is the Hospitality sector. The hospitality sector is one of the most profitable, secure and jobs providing one.
For Audio version of the above article, listen below.