August 2, 2019
05 : 20 pm
Hotel Management is one of the mostexciting courses in the world. If you do things right, then you can rock theworld of hospitality. There are certainthings to consider before you start applying for jobs.
Here are a few tips :
Start Small
Networking
Digital Media
An elevator Speech
Apply for Internship
Skills for Your CV
1. Start Small
The hospitality industry values someone who has actually worked the entry-level jobs and understands the front end of the business. So try to work while you study. Be it any work related to hotel management industry. In the initial stage, focus on learning and expanding your skills.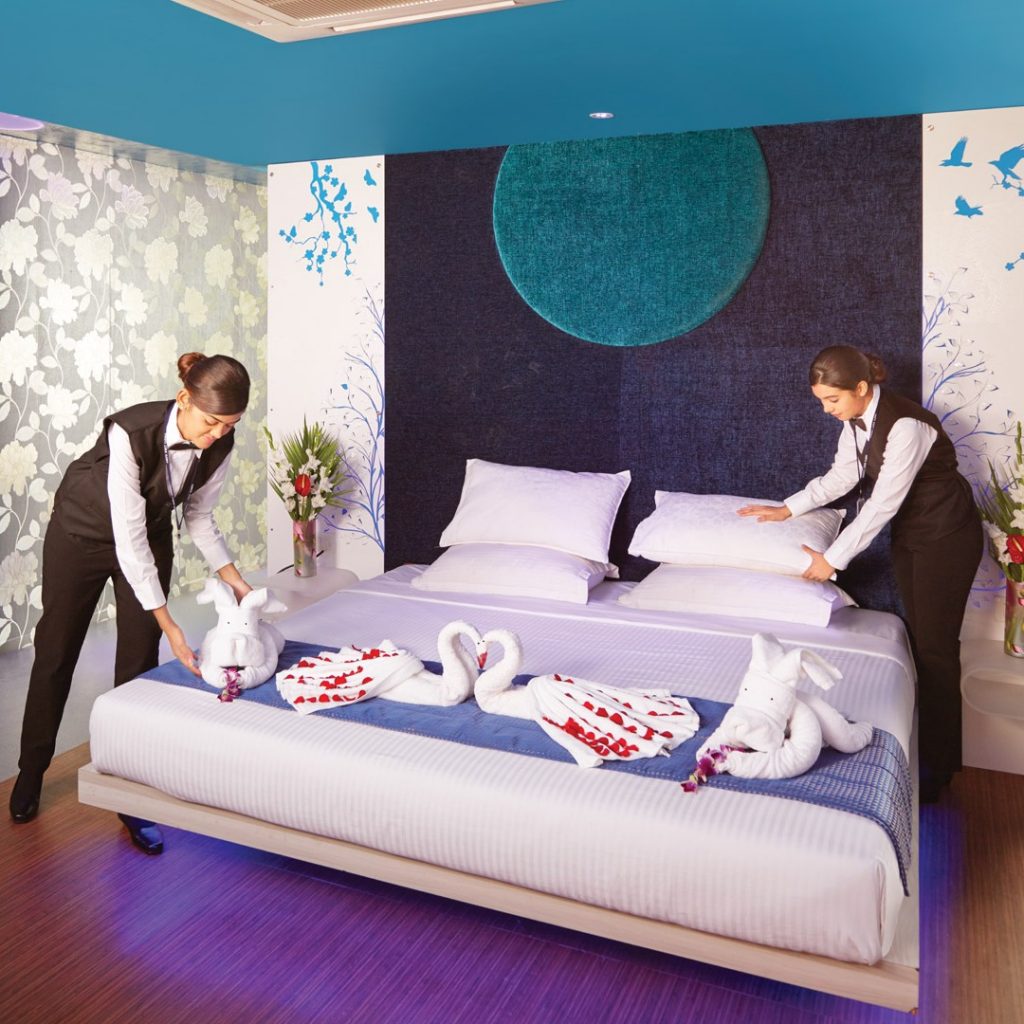 2. Networking is the key
Broaden your networking skills and communication skills. Collaboration is very important in HotelManagement. One of the best ways to improve your professional skills is byjoining a public forum like toastmasters. Toastmasters can help you communicateprofessional and it can expand your networking skills. If your city doesn'thave a club, you can start one.
3. Digital Media is the secret of success
You can apply for jobs and internships vialinkedin and other platforms. You can apply from top level hotel managementindustry to a little start up. Firstly, create a profile in linkedin. Startapplying to the industries directly. Social media can help with your careergrowth and it is a best opportunity to shape your future.
4. An elevator speech helps you present yourself
An elevator speech is all about a summary of yourself in less than 1minute. When the interviewer asks to tell about yourself, without anyhesitation, you should tell about yourself in a positive way. You should avoidfillers like ah, hmm etc. Prepare an elevator speech about yourself andpractice at least 30 times before you go for an interview.
5. Apply for internship
How to apply for a hotel management internship?
1. Reach Out :  You can directly apply for internship by reaching out the management of the directly. Get HR's email ID and forward your CV to them.
2. Linkedin : You can mail the HR's directly by getting in touch with HR of the hotel that you would love to work with. Be Polite and decent. Mail as many HRs as possible. Most HRs will reply you.
6. Skills for your CV
You also develop a range of other skills that are valued by employers.These include:
analytical, critical and problem-solvingskills – developed through researching, evaluating and presenting arguments anddata
verbal communication skills – gained fromgroup work and presentations
written communication skills – gained from reportand essay writing
negotiation and teamwork skills – developedthrough working both independently and on group projects
leadership and delegation skills – gainedthrough group work
the ability to network – developed throughdiscussion and debate with student peers.
All set for your applying jobs in hotel management industry. Attitudeis everything. So go ahead and apply jobs with full of confidence andhappiness.