student testimonial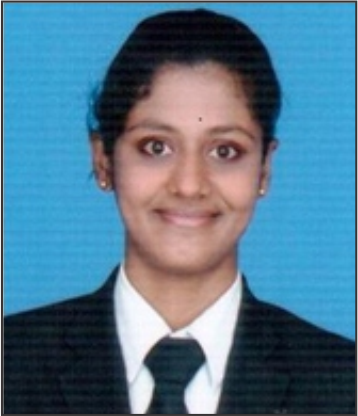 SWAKSHA SREEDHAR
PDHMCS
Chennais Amirta Review by Swaksha. "As the caption says" Everyone needs a Change….. Find yours at Chennais Amirta ". I really found mine at Chennais Amirta !I feel to be the Blessed & most luckiest human being on this earth for joining in this College and also for being selected to get trained at Abroad at Management cost.I would like to say this as "MY Family" rather than as "MY COLLEGE"! Chennais Amirta has done sooooo soooo much for me…………It really brought a change in "MY LIFE". Thank you "Chennais Amirta"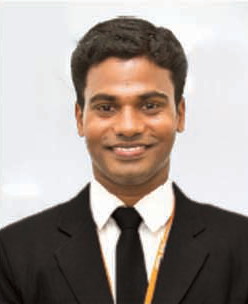 JOHN ALEX RUBAN
EDHMCS
"Come all those who have nothing in life, for Chennais Amirta gives you the fullness of life". Being abandoned and scorched by the competitive world, I was wandering with no motive in life. At this peek hour Chennais Amirta IIHM has opened its wings of shelter and nurtured me with the abundant knowledge of hospitality industry. Now I am in the new horizon of Hospitality industry where I can find myself as the Ambassador of Hospitality growth. There is nothing to boast of myself, for all that I have is not mine rather it's all Chennais Amirta has given me. So all my praise and thanks giving goes to Chennais Amrita IIHM for selecting me for abroad training at management cost. Hail to Chennais Amirta IIHM. Let many more students get the fullness of life under the wings of Chennais Amirta.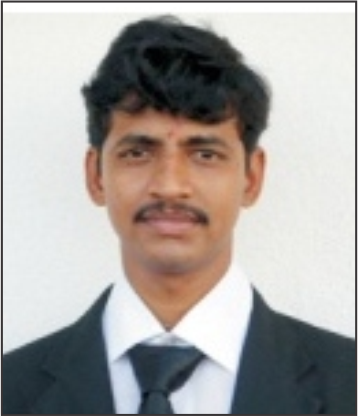 D MANIKANDAN
EDHMCS
The realization of my dream to become a Bakery Chef in a reputed hotel was in fact the result of an extra-ordinary amount of freedom and opportunities to explore and enhance my skills at Chennais Amirta IIHM. As a Chef in NICKY'S CAFE Hotels , I am thoroughly enjoying a very rewarding career.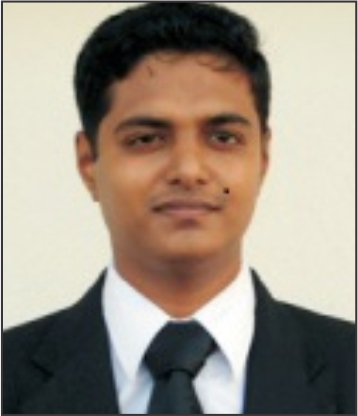 P.M KARTHIKEYAN
EDHMCS
"I am happy and proud to be a Chennais Amirta IIHM student.The last 2 years have been truly memorable for me. The co -curricular activities like the inter and intra college competitions,club activities have given me opportunities to express and explore my organizational and leadership skills. During our course of study we also learn a lot about other cultures and diversity,giving us valuable experience and insight for our future as a "Hospitality Person". Here I found an outlet for my creative urges, and opportunities that were wholesome and fulfilling.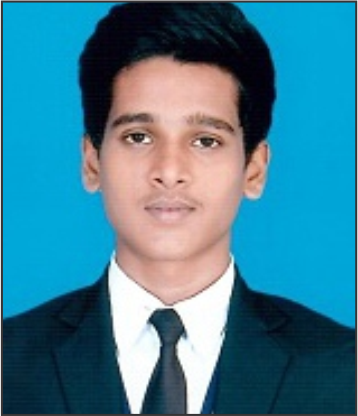 KEERTHIVASAN R
EDHMCS
"I chose Chennais Amirta IIHM because I wanted to study hospitality at the highest level of professionalism. Our Institute provides the right atmosphere for students to truly grow and learn within a multicultural and diverse environment. Teamwork is an important part of the intensive program, and has given me friends and skills for life." I am highly grateful to the Management, Principal and my professors for encouraging me to excel in my carrier.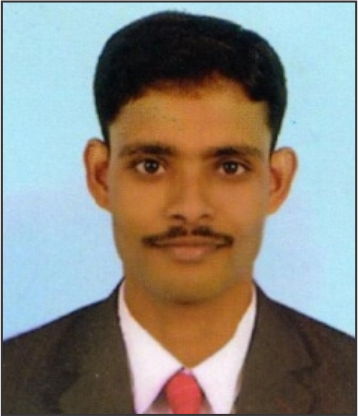 J KRISHNA RAJ
EDHMCS
Chennais Amirta IIHM being one of the top Hotel Management colleges in India, with its excellent infrastructure and professionally experienced faculties. I feel proud of myself to say that I am a student of Chennais AMIRTA. The Personality Development classes have greatly encouraged my all round development that I am confident of doing very well at the Campus Interviews next year. The Industrial Visits, Seminars, workshops, Guest Lectures by Industry Professionals, keep us updated about the developments in the Hospitality Industry."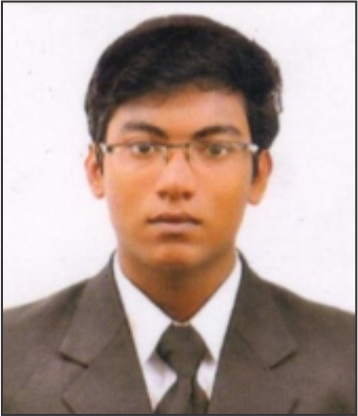 JOHN PRINCE
EDHMCS
I am JOHN PRINCE. For me working in an International star hotel is a dream. When I joined Chennais Amirta, I did not know anything about the industry. Now I am really surprised as my dream has come true. Now I have been placed at Hyatt Regency in Food Production department, where I have been paid with attractive salary. I am very much happy to be here.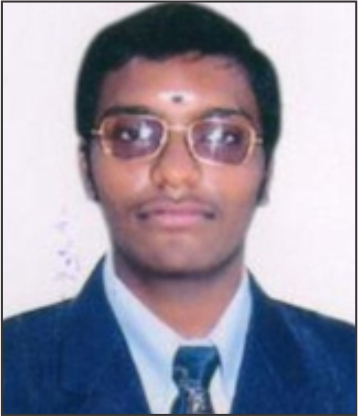 RAMANATHAN MEYYAPPAN
EDHMCS
I am RAMANATHAN MEYYAPPAN.For me working in MNC concern with a 10th qualification is beyond my ability, which I have dreamed off. Chennais Amirta has molded me to gain the knowledge about industry. Now I am really happy to be promoted as a TEAM LEADER in a reputed concern, where I am working with a good package. I am really happy to say, I am the product of Chennais Amirta.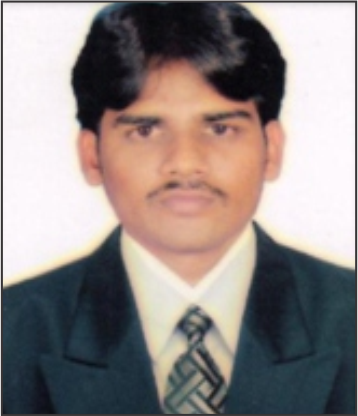 SARAVANAN
EDHMCS
I am SARAVANAN. My basic qualification was only 10th std, when I joined Chennais Amirta. But my institute has really equipped me with abundant knowledge and good personality. Moreover, I have also have been skilled in my favorite House keeping Department, with the well equipped facilities of my institute. This knowledge had made me to get selected at Hyatt Regency, during the Campus interview conducted at our institute. I want to take this opportunity to thank our Chennais Amirta.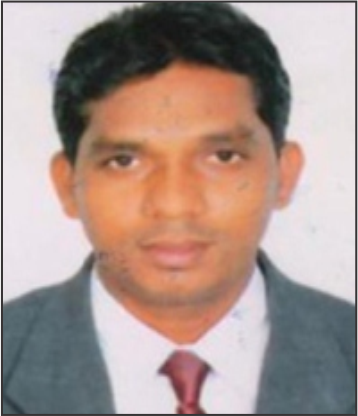 SUNDARRAJ
EDHMCS
Chennais Amirta Review by Student SUNDARRAJ. "I am really happy as my dream has come true and now I have been placed in the reputed Harrison Hotel, where I have been working as F & B Manager with an attractive salary package. I am really happy and comfortable over here."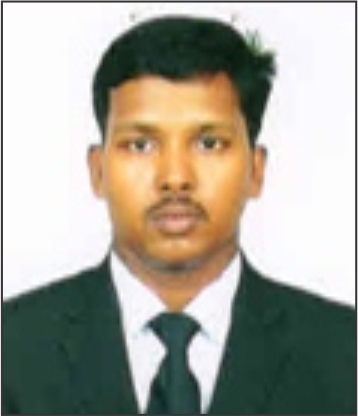 PRABIN. K
EDHMCS
"GIVE A CHILD AND TAKE BACK A LEADER".Chennais Amirta International Institutes of Hotel Management is one of the pioneer institute among the hotel industry which ensure for the enlistment of future generation. It create and innovate the knowledge in executing it both curricular and co-curricular activities. It develops and brings out the inner ability to perform it in an outstanding level. It is an institute of expertise in transforming the media of education in and around the sphere. I with great pleasure and with full of gratitude, I whole heatedly thank the Chennais Amirta who fortunate to get equipped in marketing an opportunity to be live in our progressive career.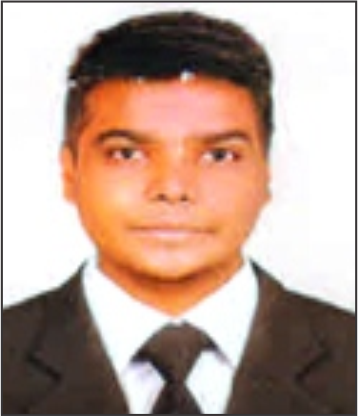 YUVRAJ THANMATHI
EDHMCS
Chennais Amirta Review by Student Yuvraj. " CHENNAIS AMIRTA IS INSPIRATION CHENNAIS AMIRTA IS MOTIVATION CHENNAIS AMIRTA IS DESTINATION" Chennais Amirta is an inspiration to all of us. It's a place to built career with the support and motivation.Chennais Amirta is believe and trust which hold up to us till the end.It is a producer and manufacturer of "MAN OF LEGENDS"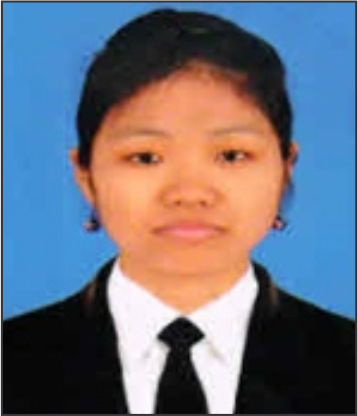 POOJA
EDHMCS
Chennais Amirta "The Great achiever in Hospitality Industry" "Search the need of the people and quench the thirst for relief " It builds the character and behavior of the student and remove the inability thoughts of the student It is a piece of paradise for we gifted the nature of Chennais Amirta" Chennais Amirta, the Pillars of scholastic and non scholastic enrich in lifting the sap ling for the challenging world.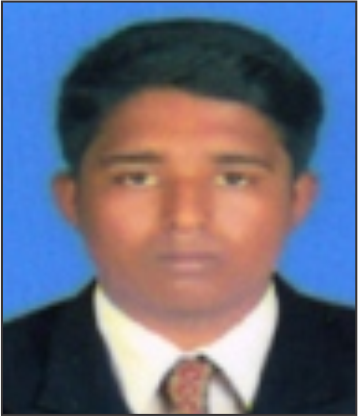 HARIHARAN. R ALIAS SIDDHARTH
EDHMCS
Chennais Amirta International Institutes of Hotel Management is a brand that creates school of opportunity to the outspoken talent. It combines a legacy to shine the students all around the world. Like a human kind of motherness ,sapless a child as same Chennais Amirta sapless a new bud which blooms with the support of their guide.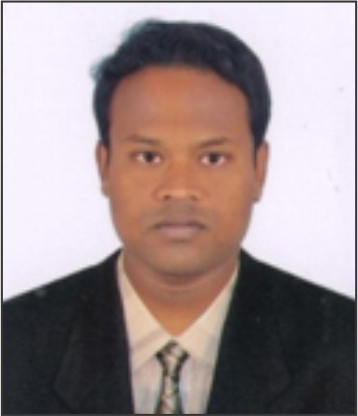 S.DON BOSCO
EDHMCS
Chennais Amirta is the only Institute which lays a platform to the young hoteliers who gets into the industry. Learning a lot about the industry with practical hands on training and Earn while we Learn. Proud to be a part in the family of Chennais Amirta. The Chennais Amirta is like a Walking stick to us throughout our learning carrier. If some one asks me what is Chennais Amirta? I can tell them or explain them that this is not just an institute, she's a mother who guide she are child to their destination. Chennais Amirta make us the confident that to fight the battle in future.Thanks to Chennais Amirta.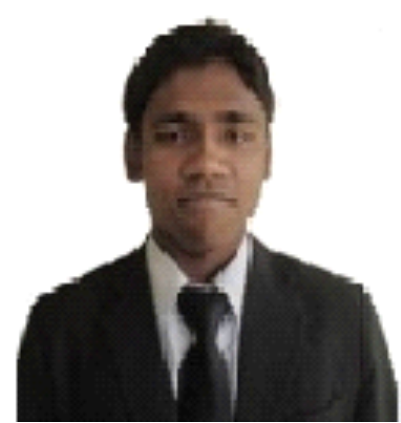 G.KRISHNAN
EDHMCS
First thing, I have learnt to mingle with different kinds of people. I had improved my Communication skill and also my skills in food production. And I also learnt how to fit with other country Foods.I have also got so many contacts of superiors in various departments who are very friendly and ready to support me always. I have also learnt how to handle the kitchen alone and I am able to do that now with confidence. There we have got free transportation, food, electricity, accommodation and that too with very good Quality .There I have seen many styles of cooking methods and presentation tricks and situation handling tactics which will be very useful for me in my future. And my Demy chef said "BRO I took 8 years to become a Demy chef but if you maintain the same speed and tactic you can be a Demy chef in just 3 years "That moment I feel like flying, and that's the best moment of my training period. Chennais Amirta has changed my lifestyle drastically.Thanks to my college, management and staff .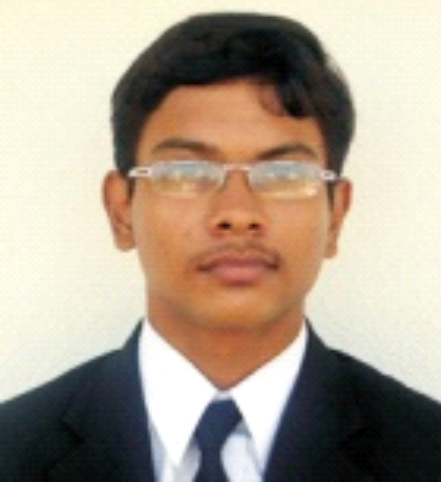 A.MOHAMMED ESHANULLA
PDHMCS
I am Mohammed Ehsanullah, student of CHENNAIS AMIRTA. I would like to heartily thank CHENNAIS AMIRTA and honorable CEO Mr.BOOMINATHAN for giving me such a wonderful opportunity I would also like to thank my college staff and lecturers for motivating me to complete my IET In abroad successfully. I would like to share my Experience of IET which I did in Malaysia . After a good Flight journey we reached Malaysia and from there directly to the hotel . It was a 5 star property Resort in the hill. The name of the hotel is Colimer tropical. It is a French theme based resort. There I worked in Service department and kitchen department. People from many countries would came and visit our Hotel. Most of the foreigners will be Arab peoples and surprisingly all the guest were so friendly and casual. I also enjoyed the hill top view and wonderful climate condition in our hotel . The working time was 8 hours only and my senior staff taught us each and every technique with care. I had a comfortable stay there and enjoyed every movement of our work. It was a wonderful and Successful training in Malaysia.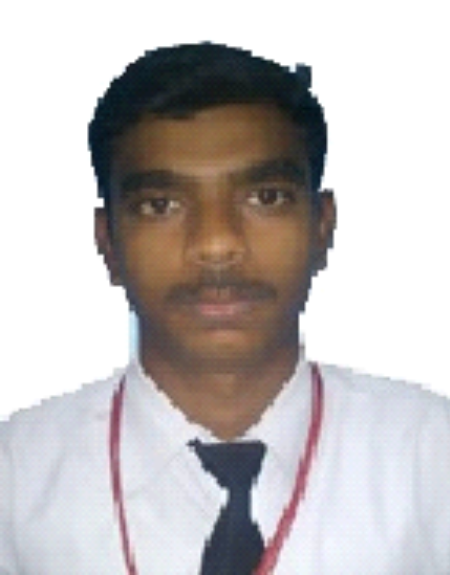 K.GANESH
EDHMCS
Chennais Amirta Review by Student Ganesh. "I got trained in "THE FEDERAL HOTEL" a deluxe property in Malaysia . All the Staff were helpful for my industrial training. I got trained in kitchen department. Even the Executives were down to the earth.The main point, I would like to mention about this training is that, we were considered as staff, when we did our training.This experience has given me a prospective future. I am always thankful to my college"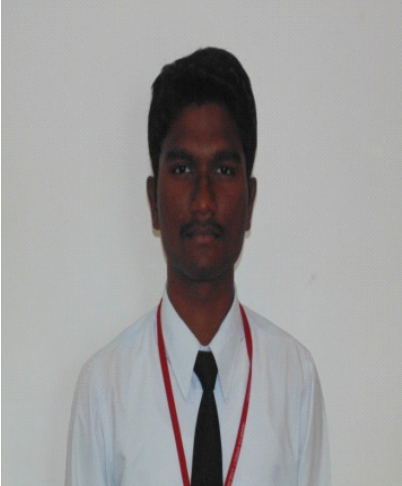 M.RICHARD JONES
PDHMCS
Chennais Amirta Review by Student Richard. I was trained at the "THE ROYAL CHULAN DAMANSARA", a five star property in Malaysia. All the staffs were helpful in our training . I got trained in two departments, HOUSE KEEPING and FRONT OFFICE . The main point, I would like to mention about this training is that we were considered as Staff and not as a trainee . This really helped us in shaping our career.My sincere thanks to CHENNAIS AMIRTA for giving me this valuable opportunity.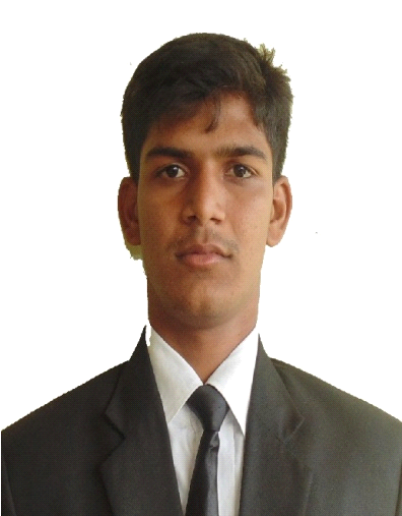 MOHAMMED THAMEEM
EDHMCS
Chennais Amirta Review by Student Thameem. "I am happy to share my experience in Malaysian training. All the staff and Executives were very much concerned about my growth. I have gained more knowledge about hospitality Industry .I have learned more technical skills in HOUSE KEEPING department. I have improved my behavior, attitude and personality. Now I feel proved to say that, I am a Professional. Thanks to my college for giving me this golden opportunity."
J.MONIKA JAYAPRIYA
PDHMCS
In Malaysia I had learned lot if things. I really felt happy to work in Malaysia. Going abroad is one of my biggest dream in my life and my dream came true because of my college. Malaysian people are all very friendly by nature . I felt very safe to work there. I have learnt how to interact with the guests. I enjoyed my job in Malaysia because I was there in front office department and I used to welcome, greet and assist the guest with smile & confidence. I liked to talk with different kinds of people and there I had a chance to interact with different country people. I have also developed my communication and personality skills.I once again take this opportunity to thank CHENNAIS AMIRTA for giving me a bright future.