With the changing lifestyle in metropolitan cities, the number of bars and pubs are increasing day by day. So the demand for professional bartenders is also rapidly growing. After completing their high school studies, many students are choosing professional bartending courses in Bangalore, where many bars arrange workshops and internship for the hotel management students and for those people who are working in the hotel management industry.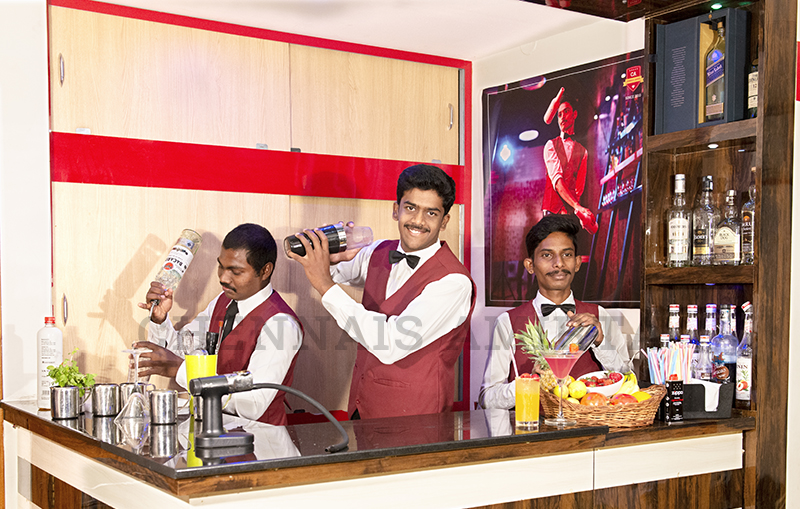 Even some customers of the bar want to attend short workshops in cocktail or mocktail preparation for their interest in a bar, so that they can learn the mixing technique and can enjoy at home with their own mixed cocktails.
Bartending is not only about the mixing of drinks, it's much more than that. For becoming a professional in this field, one has to pursue professional bartending courses in bangalore from recognized hotel management institute.
Bartending courses coversthe following focus topics:
Bartender's body language
In-depth knowledge of cocktails
In-depth product knowledge and production methodof all spirits
Inventory management
Different types of flair – snow and fire flair
Training for free-pouring skills
Technique of lifting, carrying and balancing atray full of drinks
Basic responsibilities of a Bartender :
Communication with the customers and taking the orders of drinks or snacks.
Prepare the alcoholic or non-alcoholic beverages.
Prepare the mix for cocktails or mocktails with ingredients like soda, water, liquor, sugar, bitters etc.
Plan the bar menu and presentation of it.
Stay focused with the guest experience.
Slicing the fruits for garnishing the drinks.
Make attractive displays by arranging the bottles and glasses.
Maintain the quality of drinks and service.
Education required:
To become a professional bartender, students need an integral concept on hotel management. This will give them the vast idea about different types of alcoholic spirits and their respective properties. In hotel management institute, one can learn practically along with their theory classes. This will make them more confident in their job interviews.
In practical classes, students will learn the technique of juggling and flaring, advanced bartending techniques including infused mixology, molecular mixology.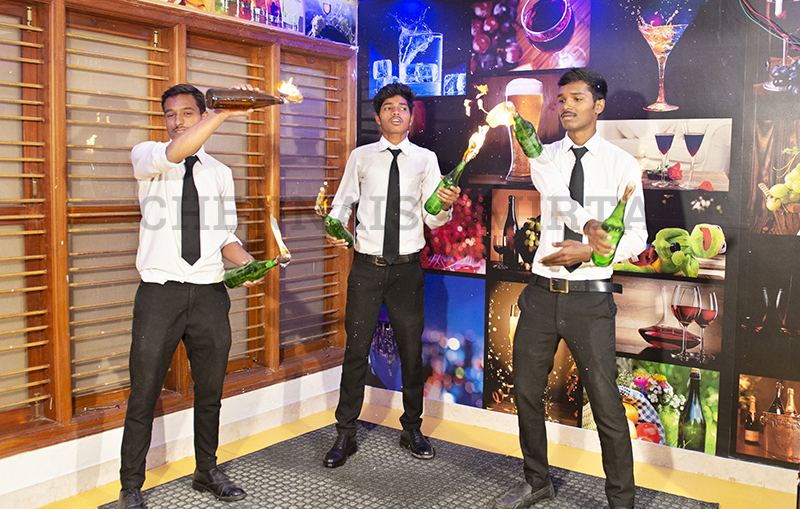 Employment opportunities:
There is a vast scope in bartending field. One can get jobs in
Star Hotels and Premium Restaurants
Pubs and bars
Private parties
Cocktail lounges
So anyone can flourish in their career as a professional bartender by achieving the expert techniques from recognized hotel management institutes.